Newswire Explains How to Write a Press Release Boilerplate
Press Release
•
Sep 14, 2023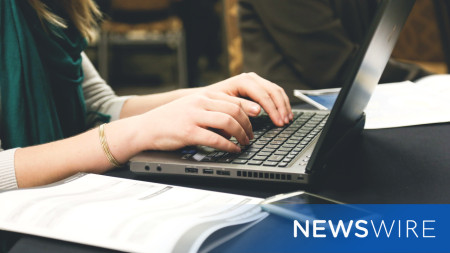 RALEIGH, N.C., September 14, 2023 (Newswire.com) - Newswire, an industry leader in press release distribution services, including content production, strategy, planning, and media technology, is well-versed in harnessing the power of a proper press release format to help brands share their message.
Campaigns should follow a press release format that addresses the 5 W's + How, otherwise known as the inverted pyramid, and includes a press release boilerplate.
A boilerplate is a standardized section of a campaign that's intended to share additional details about a business.
"Think of a press release boilerplate as an elevator pitch," said Jennifer Hammers, Executive Vice President of Sales and Marketing at Issuer Direct. "The boilerplate shares a brief description of who a company is, what they do, and their mission."
When writing a boilerplate, Newswire suggests companies keep the copy:
Concise - Aim for about 100 words.
Focused - Use a main search engine optimization (SEO) keyword to help attract search engines' attention.
Positive - Share recent awards or any provable competitive edges.
Below is a press release boilerplate template to use as a reference:
NAME OF COMPANY is a TYPE OF BUSINESS that was founded in YEAR. We offer/sell/service clients who need X, X, and X. We specialize in X, X, and X. Our business mission is to X. Please contact us at URL to learn more about all we can offer.
To learn more about how Newswire's press release distribution services are helping small and midsize businesses connect with their target audiences, visit Newswire.com today.
About Newswire
Newswire is a media technology company that provides its clients with the Press Release Optimizer, which consists of press release distribution, media databases, media monitoring, and newsrooms that power the Media Advantage: greater brand awareness through earned media, increased online visibility through greater SEO recognition, and more sales inquiries through targeted digital marketing campaigns.
Through its disruptive Press Release Optimizer, relentless commitment to customer satisfaction, and passion for customer performance, Newswire is automating media and marketing communications for large and small businesses seeking to deliver the right message to the right audience at the right time for the right purpose.
To learn more about Newswire and its Press Release Optimizer, visit Newswire.com and discover why our customers have named us #1 for Customer Satisfaction and Ease of Use for four years in a row. For more information, visit http://www.newswire.com.
Newswire is a wholly owned subsidiary of Issuer Direct, a leading communications and compliance company, providing solutions for both Public Relations and Investor Relations Professionals. For more information, please visit www.issuerdirect.com.
Source: Newswire