NewSound First to Join Award Winning Clementine Wear Audio Platform
Press Release
-
updated: Aug 30, 2017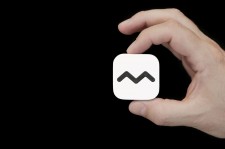 Amsterdam, The Netherlands, August 30, 2017 (Newswire.com) - Mark Kaal, CEO of Samplified Audio and David Yu, CEO of Xiamen NewSound Technology Company Ltd, today announced that NewSound is the first manufacturer to join the Award winning Clementine Wear Audio Platform, that recently won the 2017 National Science Foundation's Hearables Challenge.
In the newly signed partnership, NewSound manufactures the first Audio Wearable with Clementine Wear Inside, the SnowOwl, for Samplified's Indiegogo crowdfunding campaign, which will launch on September 6, 2017.
The SnowOwl is for anybody interested in or in need of listening to personalized audio. Imagine music entering your ears that perfectly matches your hearing profile, which is something as unique as your fingerprint. The SnowOwl can also serve as a listening device. Sound amplified where it needs to be amplified. Noise suppressed from any direction you don't want it from. The SnowOwl is supported by the Clementine Wear app, available for iOS and Android phones.
From January 1st, 2018 NewSound will start selling the SnowOwl under its own brand and to private label customers. NewSound will furthermore develop and connect a range of new and exciting products with Clementine Wear Inside. Samplified and Newsound have started to explore opportunities for distribution in China and other Asian countries.
The Clementine Wear Audio Platform is open to manufacturers of audio or hearing products and offers high end, personalized audio that can be used in Hearables and Audio Wearables sold over the counter or serviced via healthcare professionals.

ABOUT SAMPLIFIED AUDIO
The Developer of Clementine Wear is Samplified Audio, a mini-national company that brought together a wealth of experience in audiology, (wireless) audio engineering, (embedded) software development, hearing product design, manufacturing and distribution. Samplified was originally founded in Toronto by hearing industry veterans Mario Augustyniak and Mark Kaal, and expanded to Belgium and the Netherlands. More recently an office was opened in Boulder, Colorado and Samplified is preparing the opening of an office in Hongkong.
ABOUT NEWSOUND
NewSound is the leading manufacturer of hearing products in Asia and a fast growing player in the Global Top Ten of hearing aid manufacturers. The company has been founded by David Yu in 2004, after a distinguished career as Plant director with a global top 5 hearing aid manufacturer. NewSound's R&D team is credited for many industry-firsts, like the "Ezcharge" rechargeable hearing aids. The company produces a wide range of Hearing Aids and Personal Sound Amplifier Products (PSAP's) under its FDA/CE/ISO 13485 certified Quality System. NewSound products are distributed via a chain of 300 corporate owned stores in China, as well as via distributors in over 40 countries worldwide, including the USA. Products are sold via Hearing Professionals as well as emerging channels.
Samplified CEO, Mark Kaal: "We are very proud of our partnership with NewSound. With their long experience and excellent R&D capability in both Medical and OTC products for the global market, NewSound is well positioned for significant growth in the Hearable and Wearable market as well as the new OTC Hearing Aid law in the USA."
NewSound CEO David Yu: "The Clementine Wear Audio platform allows for products to be suitable for self- service and/or service by a healthcare professional and is very attractive for many channels, especially in Asia and the USA. The Samplified team has a very strong track record and the SnowOwl and the Hearables Challenge Award are excellent examples of that. We are very pleased to be the launching partner for this exciting innovation."
Media Contact
Mr. Mark Kaal
Phone: (+31) 6 26 03 29 72
Email: mkaal@samplified-audio.com 
Source: Samplified Audio
Share:
---
Categories: High Technology, Consumer Electronics, Healthcare, Healthcare Technology, Artificial Intelligence and Expert Systems
Tags: audio, award, hearables, hearing, indiegogo, noise, wearable
---