Newly Formed Professional Football League (PFL) Launching Spring 2018
Press Release
•
updated: Dec 13, 2017
Competitive Spring/Summer Football Led by Highly Respected & Extremely Decorated Coaches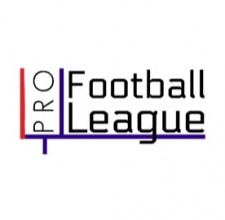 NEWPORT BEACH, Calif., December 13, 2017 (Newswire.com) - The "Professional Football League" is pleased to announce its inaugural season for Spring 2018. Football teams from franchise cities throughout the United States will be led onto the field of battle by eight renowned, highly decorated and legendary head coaches, including Dave Campo: "Three Time NFL Champion & National College Champion"; Ted Cottrell: MAC's 2012 Inaugural Hall of Fame Class Inductee, Inaugural Honoree of MAC "ALL-Century" Team, 1969 HOF Inductee Delaware Valley University & Innovator of the "3-4 Defense"; University of Florida & Penn State Living legend Galen Hall: Two-Time National Champion as OC and National Championship Head Coach, recently enshrined into Florida-Georgia Football Hall of Fame; Darren Arbet: Four-time Arena League Champion & 2011 HOF inductee; Norm Chow: Two Time National Champion Offense Coordinator & Coach of four Heisman Trophy winners (Detmer, Palmer, Leinart, and Bush) who is also commonly known as both a QB and OC mastermind; Wayne "Buddy" Geis: an Innovative College and Pro Quarterbacks coach and OC who helped guide the likes of future HOFers Troy Aikman & Michael Irvin, along with tutoring QB Brian Sipe, All-World WR Sterling Sharpe, and All-World WR Calvin Johnson; Terry Shea: Highly touted and multi-faceted QB icon who helped develop the likes of Robert Griffin III, Blaine Gabbert, Josh Freeman, Sam Bradford, and Matthew Stafford who also coached in the CFL, UFL, XFL, and FXFL. PFL is excited to introduce Jerry Hardaway, who will help drive the scouting department for the Professional Football League. We are also very proud to announce that Coach Hardaway was recently voted in as the "only unanimous choice" inducted into OurLad's Pro Football Scouts' Hall of Fame.
The PFL was established and quarterbacked through the passion and vision of California businessman Jerry C. Craig and his wife, Kris Craig. "We believe that football fans will be as excited as we are to have additional competitive football during the spring and summer months shortly after the professional season's end," said Jerry C. Craig. "Together with the influence of the league's elite coaching staff, we hope to shape these young men and teach them valuable life skills both on and off the field. Our head coaches bring a great deal of football knowledge to the league and that knowledge and experience will be a foundation to the league's ultimate success."
We believe that football fans will be as excited as we are to have additional competitive football during the spring and summer months shortly after the professional season's end.

Jerry C. Craig
PFL's elite football players will receive an opportunity to develop the physical and mental game skillset required to continue chasing their dreams of playing professional football. PFL teams will hold their inaugural draft in February 2018. Rosters will consist of players who have been recently released from professional team camps, and scouted players who are at least three years removed from high school.
"The need for a spring football league has been known by all of us associated with professional football as far back as the early 1970s," said legendary NFL Champion Head Coach Dick Vermeil. "Many have tried to launch a truly successful spring league, but their strategies for momentum and for growth were inconsistent. After speaking in length with the founders of PFL, it is without a doubt in my mind that not only do they have the right business plan and personnel, but they also have the correct mindset to create and 'sustain' the first successful spring football league. The opportunity to help fulfill someone's dream and assist in the quality of professional football in the springtime makes this announcement extremely exciting for anyone associated with professional football. PFL will focus on the fundamentals of the game; it's those original foundational elements that made football our national pastime sport."
About Professional Football League (PFL):
The Professional Football League (PFL) was founded in October 2017 and is set to launch its inaugural season in spring 2018 joined by an elite group of highly talented head coaches. Eight U.S. cities have been awarded first-year franchise teams. PFL aspires to be a steadfast resource for those who are interested in advancing their physical and mental game skillset necessary to continue chasing their dream of playing professional football. PFL strategies beyond the game will focus on players' educational development, the development of game officials, league staff, management, and front office executives all with the goal of employment within the sports industries and leagues. PFL's corporate league office will be located in Newport Beach, California. PFL team tryouts, the PFL player draft, and pre-season training will be held in Dallas, Texas.
Media Contact for PFL:
Kris Craig, CMO
Kris.Craig@CompassCreekCapital.com
714-472-4543
Source: Professional Football League