Newly Elected Lebanese MP Fouad Makhzoumi Aims to Strengthen the Economy and Ensure More Jobs for His Community
Fouad Makhzoumi, a Lebanese businessman and founder of the National Dialogue Party, was elected Member of Parliament in 2018.
Press Release
-
updated: Nov 15, 2018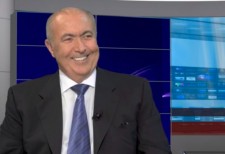 BEIRUT, Lebanon, November 15, 2018 (Newswire.com) - Newly elected Lebanese MP Fouad Makhzoumi is looking to make changes in Lebanon's political and economic landscape. He has several goals as he starts his new position in parliament. MP Makhzoumi would like to strengthen the Lebanese economy through various ventures and ensure that more citizens have jobs.
MP Makhzoumi has an uphill climb. The Borgen Project has noted that more than 25 percent of Lebanese citizens live in poverty. In the city of Berit and other urban areas, poverty sits around 16 percent but rises sharply to 36 percent in some rural areas. According to Trading Economics statistics, Lebanon's unemployment rate has also increased to 6.30 percent in 2017 from 6.20 percent in 2016. Social programs are rare and inconsistent in Lebanon, meaning that families are sometimes forced to hundreds or thousands of dollars in depth to cover unexpected expenses like medical bills, according to the Borgen Project.
No stranger to job creation though, MP Makhzoumi founded the Future Security Company in 1992, which provides human and electronic protection services and has provided nearly 1,000 jobs exclusively reserved to Lebanese citizens. In 1993, the Future Pipe Industries was launched in Akkar, a highly deprived area of Lebanon, to manufacture state of the art composite pipes. Due to political reasons, the company was forced to close down eight years ago, halting jobs that were available for more than a thousand people. Persistent and insistent to reviving the remote area, MP Makhzoumi is planning the reopening Future Pipe Industries in Akkar.
He says, "Providing jobs to the citizens of my country at critical times is my core importance, and Future Pipe Industries in Akkar will just serve that."
MP Makhzoumi has had a focus on the oil and gas issue through the Forum of National Dialogue since 2013. In 2016, MP Makhzoumi invited Special Envoy and Coordinator for International Energy Affairs Amos Hochstein, "To secure the future we need to install a sovereign fund separated from politicians and we also need to have a national oil company."  
MP Makhzoumi has also had a focus on philanthropy that both offers critical vocational training to help citizens be prepared for the workforce and provides jobs. He has launched two nonprofits, first has been Makhzoumi Foundation, which employs 250 people, 70 percent of whom are women. Makhzoumi Foundation provides vocational training, health care, microcredits, and development programs. It has provided more than 2.5 million services, empowering people across Lebanon and helping them gain new skill sets in various disciplines.
In addition, a need to widen the foundation's scope of work rose amid the refugee crisis in Lebanon — the country hosting 208.91 refugees per 1,000 inhabitants as of 2016 — the Makhzoumi Foundation Relief and Humanitarian Services Unit was initiated in 2011 as an emergency response to the Iraqi and Syrian crisis in Lebanon, to share the pressure put on the already-suffering country.
As a result of an agreement with the United Nations High Commissioner for Refugees (UNHCR), the unit became UNHCR's implementing partner to respond to the needs of vulnerable people in Lebanon. The unit works with several United Nations Agencies, International NGOs and local partners to provide services to beneficiaries of all nationalities in Beirut and Mount Lebanon, including the Palestinian camps in Beirut and the Syrian refugees in the country. The unit's overall objective is to ensure assistance and humanitarian protection to displaced people and vulnerable communities in Lebanon.
More recently, Beirutiyat was founded, which aims to reconnect citizens with the roots of Beirut by building bridges between citizens and their political representatives through working with the public sector, particularly the municipality of the city. Another focus has been engaging youth in the decision-making process by supporting them through providing career counseling services to fill market gaps and accelerate change. 
Deciding to go into politics was another way for MP Makhzoumi to give back. Through his work, MP Makhzoumi also wants to ensure he's fighting corruption, uniting his community, especially the Sunni population, and encouraging political participation by all people. He has led by example in that area, whether by donating his salary to the Islamic Elderly House or by giving up his benefits after the end of his term.
It's out of these core values that MP Makhzoumi had initially founded the National Dialogue Party with a main goal to deal with the immediate and crucial matters affecting Lebanese citizens, and to reduce marginalization in economy and politics, knowing that such parasitism will ultimately lead to centralism.
"The biggest challenges facing Lebanon today is that there is little belief that the government can play its role as it is supposed to do, for there is doubt and lack of trust in most politicians because of the corruption," says MP Makhzoumi.
"My goal is to reestablish this trust through the work I've already accomplished and what I will accomplish in parliament. I'm launching a war on corruption, I know it is not going to be easy, but I'm ready for the battle."
About Fouad Makhzoumi
Fouad Makhzoumi is a Lebanese businessman and politician who founded the National Dialogue Party. In the 2018 Lebanese elections, Makhzoumi was elected Member of Parliament. For more information visit FouadMakhzoumi.com.
Media Contact
Jacque Fulet Telephone
Phone +1.646.349.5447
Email: jacque@jacquefulet.co
Source: Office of Fouad Makhzoumi
Share:
---
Categories: Economy, Philanthropy
Tags: economic, Fouad Makhzoumi, Lebanon, philanthropic
---