BIAF 2019: Bringing the World to the Lebanese Capital
Press Release
•
updated: Jul 8, 2019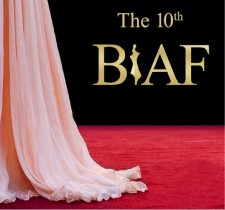 BEIRUT, July 8, 2019 (Newswire.com) - Beirut International Awards Festivals (BIAF) is an annual event that honors distinguished personalities from various fields (Art, Politics, Culture, Music, Finance and Humanitarian services).
This unique festival introduces distinguished personalities and figures that have had a special and unique mark in communities and fields all over the world.
The committee of BIAF is selected from all disciplines, and that is done for the important purpose of collecting and merging those individuals' significant experiences in their respective fields. The goal of this committee is to honor people who deserve special recognition and to shed light on their career, history and heritage.
This year, BIAF is dedicated to Hassan Kamel El Sabbah, a Lebanese electrical and electronics research engineer, mathematician and inventor. In 1923, he was engaged in mathematical and experimental research, principally on rectifiers and inverters, and he received 43 patents covering his work. Among the patents were reported innovations in television transmission.
This year, BIAF is committed to encouraging tourism to the Lebanese capital, Beirut, which has passed through turmoil in past years. Supported and in partnership with the Ministry of Tourism, the BIAF 2019 will take place at the Martyrs' Square in downtown Beirut, under the patronage of PM Said Hariri. Local and international public figures will attend the event, such as Turkish actor Baris Arduc, Thomson Reuter Foundation's CEO Antonio Zapulla, among many others.
CEO of the event, Michel Daher, announced during a press conference held in Beirut that BIAF will also be honoring an awards recipient of each of the former years as a BIAF icon.
Palestinian-Canadian author and member of the BIAF committee Chaker Khazaal announced that the United Nations Interim Force In Lebanon (UNIFIL) will be awarded for their service in Lebanon.
Rima Njeim, Lebanese radio presenter, will be the MC of the event for the fourth consecutive year, and Lebanese director Walid Nassif will be the show's director, set to be aired on several local and regional TV outlets.
An international event at a much-needed time for the country, BIAF will be held on July 12, 2019 in Beirut, while a pre-event will be held on the 11th, announcing 200 scholarships that the BIAF will be giving this year.
This year's BIAF is supported by several sponsors, with Les Fils de Hadidian Frères Bijouterie as a main sponsor.
Source: BIAF
Related Media