New York City Plastic Surgeon, Breast Reduction Specialist, Dr. Marc Everett Provides Life-Changing Surgeries
Press Release
•
updated: Aug 31, 2021
Prominent New York City plastic surgeon Dr. Marc Everett MD, FACS, provides cutting-edge surgeries that are changing lives.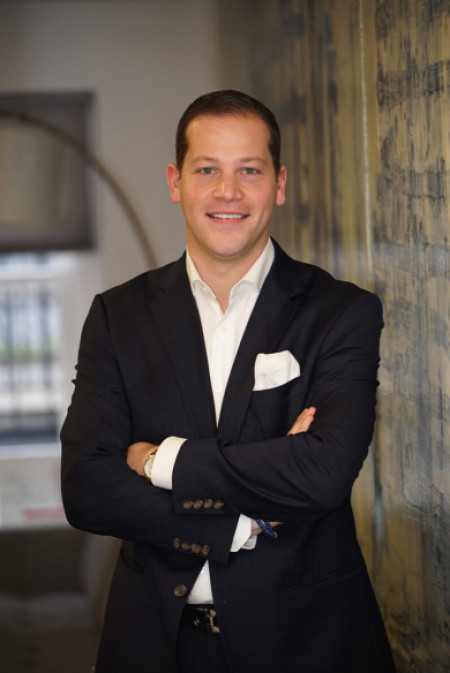 NEW YORK, August 31, 2021 (Newswire.com) - Certified by the American Board of Plastic Surgery, New York City plastic surgeon Dr. Marc Everett MD, FACS, is providing life-altering surgeries driven by his desire to improve the lives of his patients, and alleviate adversity.
ME Plastic Surgery, Dr. Everett's practice, is thriving today and has received accolades as a result of his expertise, notable credentials, and abilities, as well as his unique surgical approach that takes into consideration diversity, community, and creativity. He has been featured in periodicals such as Harper Bazaar, Cosmopolitan, Reader's Digest, Aesthetic Surgery Journal, and more.
Dr. Everett is well-known for his expertise in the field of breast surgery, specializing in procedures such as the breast reduction in NYC and the breast lift in NY. He utilizes a unique assembly of techniques and his worldly experience to design surgeries with optimal outcomes with minimized downtime. He also handles challenging breast revisions, cases of breast asymmetry, and offers nipple reduction, male breast reduction and breast augmentation in New York.
In addition to his expertise in breast-related services, he performs a range of body cosmetic and restorative procedures including tummy tuck surgery, liposuction, brachioplasty, face and neck lift, and gender affirming top surgery.
His approach recognizes that each patient is unique, and that the greatest potential solution begins with a thorough grasp of the individual's issues and aspirations. Dr. Everett performs the most contemporary procedures at ME Plastic Surgery while upholding the highest levels of safety, patient care, and professional ethics.
Interested readers are invited to contact Dr. Marc Everett, MD, FACS, to schedule a one-on-one consultation to evaluate concerns and determine an individualized treatment plan.
About Dr. Marc Everett MD, FACS.
Board-certified Dr. Marc Everett MD, FACS, is a Diplomate of the American Board of Plastic Surgery and a Fellow of the American College of Surgeons. He is a native New Yorker who is esteemed by patients and colleagues for his beautifully constructed outcomes and personalized attention to each patient. Dr. Everett has offices in Manhattan and Queens and is available for consultation by appointment.
Source: Marc Everett Plastic Surgery