Individuals Looking for Breast Reduction in NYC Can Enjoy Rapid Recovery with the Internal Bra Technique from Dr. Marc Everett
Press Release
•
Jul 6, 2022
This technique is part of Dr. Everett's ongoing commitment to providing patients with the most innovative breast reduction, augmentation, and reconstruction procedures.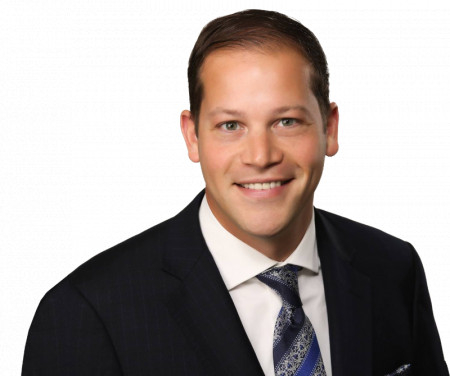 NEW YORK, July 6, 2022 (Newswire.com) - Dr. Marc Everett, MD, FACS, founder of ME Plastic Surgery, is a trusted surgeon for breast reduction in NYC, helping pave the way for faster and easier recoveries from common breast reduction procedures.
The GalaFLEX Mesh Internal Bra technique offers patients an internal breast lift that allows for a more rapid recovery than other breast reduction methods. During the procedure, Dr. Everett inserts a piece of fully absorbable biological mesh into the breast, closely mirroring its natural anatomical structure while improving the breast's shape and position. The mesh acts as an internal scaffold, holding the breast in place and supporting breast tissue against the pull of gravity. Eventually, the mesh is absorbed by the body and replaced with a strong layer of natural tissue that continues to support the weight and placement of the breast.
Dr. Everett's goal in pioneering this and other new breast reduction techniques is to provide patients with superior outcomes, minimal pain, and quicker recovery. The Internal Bra technique significantly reduces breast reduction recovery time, with patients requiring very little post-operative care and minimal downtime.
ME Plastic Surgery focuses about 80% of its practice on breast surgery and reconstruction. Dr. Everett is always seeking to innovate with new techniques learned from a second fellowship focused specifically on aesthetic breast procedures. All patients receive a unique game plan that considers their specific needs and goals, with each patient receiving all the crucial information they need to make an informed decision about their health.
Patients interested in the Internal Bra reduction technique and rapid recovery are encouraged to contact ME Plastic Surgery to learn more about Dr. Everett and the Internal Bra technique and potential insurance coverage for the procedure.
About ME Plastic Surgery
ME Plastic Surgery was founded by Dr. Marc Everett, MD, FACS, a board-certified plastic and reconstructive surgeon, thought leader in aesthetic plastic surgery, and a Fellow of the American College of Surgeons. Dr. Everett serves patients out of his offices in Manhattan and Queens, where he offers a full range of cosmetic procedures, including full-body transformations, breast surgeries, and gender-affirming surgeries for transgender patients.
For more information, please visit www.meplasticsurgery.com.
Contact:
ME Plastic Surgery
(212) 774-7715
Source: ME Plastic Surgery