Pharmazam™ and CareONE DIRECT Form New Partnership, Facilitated by Newswire, Focus on Improving Patient Outcomes With Precision Medicine and Technology
Press Release
•
updated: Feb 3, 2021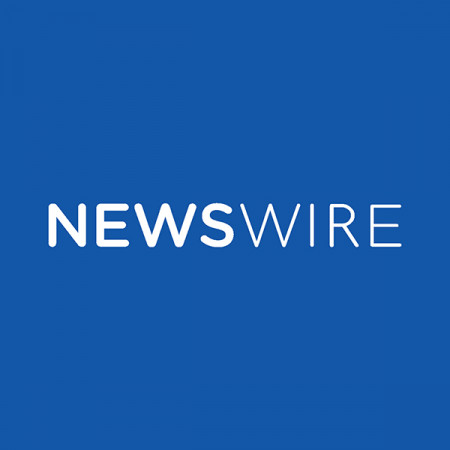 NEW YORK, February 3, 2021 (Newswire.com) - Newswire, a leading provider of press release distribution services and developers of the Earned Media Advantage Guided Tour, introduces a new partnership with Pharmazam™ and CareONE DIRECT to deliver optimal healthcare solutions to individuals based on their own unique genetic profile when it's needed most.
The partnership combines Pharmazam's advanced at-home or on-site DNA test kit and its proprietary Medical Management App, along with CareONE DIRECT's concierge suite of services including at-home COVID-19 testing, diabetes monitoring and e-Learning programs. The goal is to educate and support patients, caregivers, pharmacists, students of pharmacy and physicians so they may select the safest medication and/or treatment options available for each patient's specific healthcare needs.
Pharmazam™ has developed a comprehensive healthcare management system, which includes advanced strategies to optimize healthcare choices, especially during unprecedented times where hospitals and healthcare workers across the country have been inundated. Considering the ongoing pandemic, where the need for accuracy in healthcare is of utmost priority, Dr. Howard McLeod, recently ranked the number one Precision Medicine Doctor in the United States and Pharmazam's Chief Medical Officer says, "It's evident that individuals, now more than ever, want access to the best healthcare options available in real-time, which specifically match their unique needs based on their own DNA, current medications, pre-existing illnesses, allergies and lifestyle choices; and Pharmazam is a powerful tool to do that."
CareONE DIRECT is expanding its services in 2021. It currently offers a range of concierge healthcare services including at-home COVID testing, diabetic remote patient monitoring services, wellness assessments through personalized online e-Learning and e-Earning education and experiential services. The solutions are designed for all channels of distribution in the healthcare continuum and are delivered by the Association of Concierge Service Providers (ACSP). Newswire will continue to support both companies' efforts to provide personalized healthcare solutions through appropriate media and marketing channels to accelerate and highlight the value provided to consumers throughout this on-going partnership.
"There's a lot in store for 2021, and this is just the beginning," adds Ken Sternfeld, Director of Engagement and Chief Strategy Officer of CareOne DIRECT. "Our goal is always the improvement of the quality of our patients' lives, and by teaming up with Pharmazam, we can help even more people through enhanced personalized and targeted healthcare solutions that reach patients remotely with a Pharmacist in every Pharmazam DNA test kit sold."
Pharmazam™ is an easy-to-use, physician-ordered, FDA-cleared collection device that tests and reports on potential risks including Drug-to-Drug, Drug-to-Gene, Known Allergies, and Pre-existing Illness. This information is combined with self-reported lifestyle information which better helps to identify high-risk patients. The Pharmazam™ Medication Management App, which is free to download for both Apple® and Android® smartphone users, empowers patients to scan the barcode on more than 130,000 prescribed and over-the-counter drugs to detect potentially dangerous Adverse Drug Reactions (ADRs) prior to purchasing or taking a medication.
CareONE DIRECT provides services that improve patient outcomes, enhance quality metrics, and increase income for physicians and healthcare systems through collaboration with no out-of-pocket expense. The CareONE DIRECT Call Center communicates directly with patients and electronic medical records or practice management software to avoid the need to access multiple medical record systems. CareONE DIRECT also partners with the CareONE Academy to educate, empower, inspire and then hire next-generation PharmD and PharmD Interns who are paid for the professional services they deliver as Concierge Service Providers.
"These companies share a commitment in improving the standard of care for patients," according to Charlie Terenzio, Newswire's Chief Marketing Officer. "Seeing how their goals aligned, it made perfect sense for us to organize a meeting and show that they had a lot of value to provide one another through this partnership. The Guided Tour program is much more than press release distribution or media outreach. It is about generating true value for clients from media and marketing communications campaigns. Seeing the impact that this partnership between Pharmazam and CareONE DIRECT can have on this world is the best value that I can imagine."
Through working closely with clients in the development of an integrated media and marketing communications strategy, The Newswire Earned Media Advantage Guided Tour program has successfully secured media placements for its clients in outlets such as Forbes, Business Insider, Newsweek, and more. Newswire has helped a number of healthcare companies expand their reach, website traffic, lead generation, and new sales opportunities.
About Newswire
Newswire delivers press releases and multimedia distribution software and services (SaaS) that empower the Earned Media Advantage: greater brand awareness, increased traffic, and greater return on media and marketing communications spend. With over a decade of experience, Newswire continues to provide its customers with the ability to deliver the right message to the right audience at the right time through a variety of mediums, platforms and outlets.
About Pharmazam™
Pharmazam™ is a Tampa, Florida based biotech licensed healthcare technology firm delivering personalized precision medicine and healthcare management solutions through integrated advanced technologies and diagnostics. Pharmazam™ has simplified the most complex scientific data regarding the human genome, and how pharmacogenetics or DNA affects an individual's overall healthcare and wellness. Pharmazam™ can administer its FDA-cleared collection device test on babies as young as six weeks of age, and the proprietary data collected is continuously updated in real-time over the period of one's lifespan. As medications change and an individual's needs evolve, the Pharmazam™ Advanced Personalized Real-Time Medication and Healthcare Management System notifies, alerts and adjusts accordingly.
Pharmazam™ does not diagnose, treat, or prescribe any medications or medical treatments; and any information provided is to better assist individuals and their healthcare providers in making the best healthcare decisions based on that individual's own unique genetic profile in keeping with their own personal healthcare records. These records are maintained securely and confidentially, in compliance with HIPAA, the Health Insurance Portability and Accountability Act.
For more information on Pharmazam™, visit https://pharmazam.com
To download the free Pharmazam™ App, visit https://pharmazam.com/App
About CareONE DIRECT
CareONE DIRECT, a strategic partner of CareONE Concierge is committed to delivering health care solutions that meet the needs of patients, providers and the healthcare continuum that work in a world that has been changed forever by the Coronavirus. The company works with physicians and healthcare systems to develop turnkey solutions that increase revenue, enhance quality metrics while delivering better patient outcomes with their hybrid direct to consumer and collaborative care coordination business model.
For more information on CareONE DIRECT visit www.CareONEDirect.com
For more information on the Pharmazam™ and CareONE DIRECT partnership visit https://pharmazam.com/CareOne
Contact Information
Charlie Terenzio
Chief Marketing Officer of Newswire
Newswire
Office: 813-480-3766
Email: charlie@newswire.com
Source: Newswire.com
Tags