New Healthcare IoT Company Focused on Patient Safety Secures $3.4m in Private Funding
Press Release
•
updated: Apr 4, 2017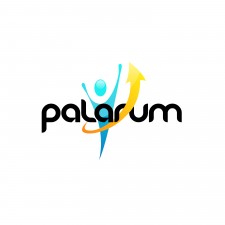 Lebanon, OH, April 4, 2017 (Newswire.com) - Palarum, LLC, a new healthcare IoT technology company, announced it has achieved its goal of securing $3.4 million dollars in non-brokered private funding. The financing will fund the ongoing development and market testing of Palarum's proprietary technology platform designed to enhance patient safety protocols in acute care healthcare facilities.
Led by healthcare expert and former UC Health executive Patrick Baker, Palarum plans to offer an integrated solution that monitors patient movement through the use of a patented smart textile fabric enhanced with various IoT (Internet of Things) technologies. Palarum's new solution, named PUP™, will provide healthcare facilities an enhanced monitoring, notification, and data capture platform designed to improve the care and safety for patients determined to be a potential "fall risk".
"The research shows that between 700,000 and one million people fall in a healthcare environment every year." says Patrick Baker, President and CEO of Palarum, LLC. "And while most facilities have tried to address the issue with traditional motion detection systems, room sitters and enhanced training, it continues to be a quality of care and cost issue.
"At Palarum, we want to help healthcare staff with their capabilities to anticipate, detect, and more quickly respond when a "fall risk" patient may need assistance. Additionally, our system will gather data that can be used by management to optimize both staff and equipment resources."
About Palarum
Based in Lebanon, Ohio, Palarum, LLC joins the rapidly growing marketplace of new healthcare artificial intelligence start-ups using smart technologies and predictive analytics to improve patient care. While Palarum's current focus is to deliver a solution specifically targeted to the hospital environment, the company plans to expand the use of their patented technologies to other healthcare applications.
This media release shall not and does not constitute an offer to sell or the solicitation of an offer to buy securities. The securities offered and sold in the private placement have not been registered under the Securities Act of 1933, as amended, or any state securities laws, and may not be offered or sold in the United States absent registration, or an applicable exemption from registration under the Securities Act and applicable state securities laws.
Media Contact:
Chris Baker
Phone: 617.513.7003
Email: cbaker@palarum.com​
Source: Palarum, LLC