New Crypto E-Commerce Project Chimpion Launches With Technology From Bitcoin Diamond, Shopping Cart Elite & Paytomat
New ecosystem aims to make cryptocurrency viable for online business
Press Release
-
updated: Jan 3, 2019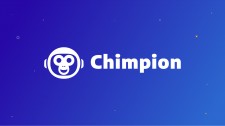 TALLINN, Estonia, January 3, 2019 (Newswire.com) - Bitcoin Diamond (BCD), Shopping Cart Elite and Paytomat have together contributed their technology in an effort to drive cryptocurrency e-commerce. Chimpion (CHIMP) is a new cryptocurrency designed to drive adoption of cryptocurrency for business, creating efficiency and unity among customer and merchants alike. Combining the features of major e-commerce platforms with the benefits of cryptocurrency, Chimpion is a community-driven project in which anyone can participate.
"In the process of developing our e-commerce infrastructure, we realized that there is huge consumer demand to use cryptocurrency to pay for goods online," said Igor Soshkin, CEO of Shopping Cart Elite and advisor to Chimpion. "We believe that Chimpion has the potential to revolutionize the way people do business, so we gladly donated the code to make it happen."
Chimpion was founded with the goal of allowing any merchant in the world to accept cryptocurrency without needing advanced technical knowledge. The technology for the platform has already been developed, so Chimpion is not seeking funding through ICO, instead focusing on onboarding merchants and encouraging adoption of the platform. CHIMP follows a proof-stake algorithm which relies on community support rather than mining.
By staking CHIMP in a supported wallet or paying a monthly fee, merchants can gain access to Chimpion's sophisticated crypto e-commerce platform. Chimpion offers an advanced cryptocurrency payment system with a custom e-commerce and settlement backend.
"Chimpion is a utility coin that is tied to a tangible product, one that has generated millions of dollars in revenue over the past several years," said Soshkin. "And the revenues that Chimpion generates are going back into improving the ecosystem."
Through Chimpion, merchants will gain access to new global markets where selling with fiat has been impractical. As part of the platform, merchants can set automatic conversion to a chosen stablecoin to ensure income stability. Thanks to technology contributed by Paytomat, Chimpion merchants can also accept crypto payments at their brick-and-mortar stores.
Chimpion merchants will receive promotion through online marketing, feature videos and press releases. Merchants can also reward their customers with Banana Token (NANA), Chimpion's reward token.
As part of the initial roadmap, Chimpion plans to onboard a significant amount of merchants in 2019, aiding businesses to expand their global reach. Building on its existing support from major crypto organizations, Chimpion plans to pursue support from additional wallets and exchanges in the coming months.
Source: Chimpion
Share:
---
Categories: e-Commerce
Tags: adoption, bitcoin, bitcoin diamond, blockchain, chimpion, cryptocurrency, ecommerce, online payments, paytomat, shopping cart elite
---