New Book Uncovers the Foster Care to Prison Pipeline
Press Release
•
May 13, 2022
True change must occur.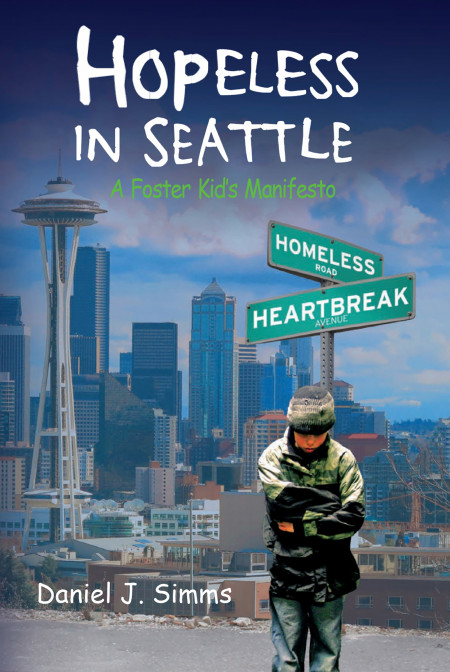 PORT ANGELES, Wash., May 13, 2022 (Newswire.com) - A new book from Cadmus Publishing uncovers the foster care to prison pipeline. This is an explosive coming-of-age true story that follows Daniel as he is abandoned, placed in a foster home, and moved next to a group home where he was viciously abused. Unable to endure the pain, Daniel repeatedly ran away. He lived on the streets of Seattle and slept in newspaper bins, stolen cars, and wherever else he could lay his head. Before long, Daniel began stealing to survive. This introduced him to the juvenile system, in which he experienced criminalization and institutionalization. The reader is along for a ride that they will not soon forget.
Author Daniel Simms shows how, by design, foster kids are neglected, abused, and relegated to the bottom of society when they run away from abuse and neglect. Crimes are committed in order to survive. These children are quickly classified as criminals with no hope of treatment, schooling, or careers due to the failed juvenile and adult mass incarceration system. When they are released, it is evident that they come out in worse condition than when they went in. To be sure, foster children are not the only victims of this system. Minorities, individuals with mental health disorders, and poor people are piped in as well.
About the author: Daniel Simms was born on Oct. 2, 1980, at Northwest Hospital in Seattle. He is a born-again Christian who found his faith in a dark place. He has hopes and dreams that he is trying to achieve while he is incarcerated. In addition to his GED, he has also achieved his paralegal certificate. In his spare time, he likes to stay up-to-date with current events by reading as much as he can. He has a thirst for knowledge. He has one son, Dillon.
Hopeless in Seattle: A Foster Kid's Manifesto is available in paperback and electronically. A preview is available here on Amazon.com. For more information, please contact Cadmus Publishing at info@cadmuspublishing.com, or visit the author's website: http://danieljsimms.com/.
Source: Cadmus Publishing