Step Into a World of Elven Wonder With New Book
Press Release
•
Jun 21, 2023
Come for the Adventure. Stay for the Stories.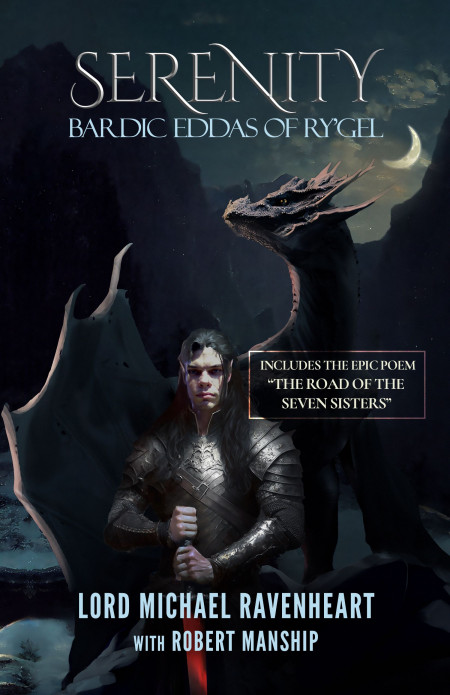 PORT ANGELES, Wash., June 21, 2023 (Newswire.com) - Step into a new world with Serenity: Bardic Eddas of Ry'gel, from Cadmus Publishing. Author Lord Michael Ravenheart explores the Elven world of Proxima in this introductory novella. This short piece is nevertheless packed with poems, songs, legends and much more. Each page is sure to leave the reader feeling enchanted, intrigued and inspired. Also included are excerpts from Lord Ravenheart's novella series, The Road of The Seven Sisters, and his longer novel series, The Time of The Oath.
This book is a must-read for fantasy and adventure fans. It is the author's hope "... that people will take a piece of Proxima with them when they finish reading my books …" Readers would do well to grab a cup of tea and a cozy place to sit before diving into this fascinating collection.
About The Author:
Lord Michael Ravenheart is a professed Hellenic, following the sacred pathways of the Olympic gods and goddesses. He has been studying ancient cultures, languages, myths, prophecies and people all of his life. He has been writing for almost as long and has finally decided to put to the written and narrated word his account from the history of the planet Proxima and its Elven "aldari and alnari" citizens. He has lived the life of a warrior, recluse, a rogue, rancher and the resident in a penal colony and now he wishes to settle into the calm and serene life of war, dragons, elves and faeries, orcs, politics and love, daemons, angels, and high adventure on his island home in Greece. Join him for a spot of tea, some Avarin wine or even some Valkyrie mead. He would be happy to share a tale or two with you travelers and perhaps you might walk away better for it. To learn more about Lord Michael Ravenheart, visit his Michael Ravenheart Facebook page, The Road of the Seven Sisters Facebook Group or visit his website at www.michaelravenheartauthor.com.
Source: Cadmus Publishing