New Book Envisions a Justice System Filled With Mercy and Hope
Press Release
•
Apr 7, 2022
No one is disposable.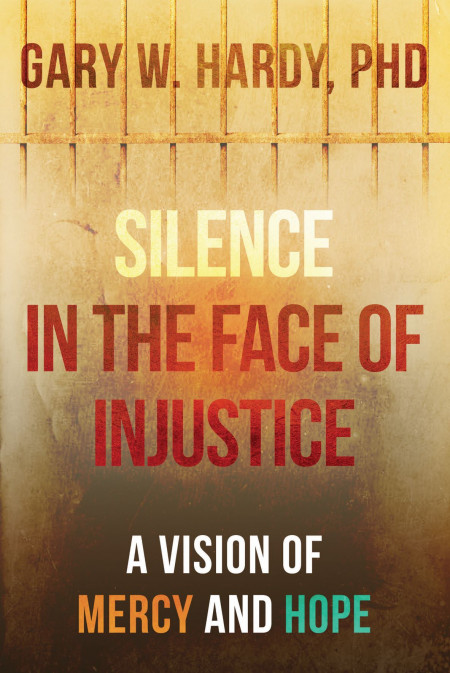 PORT ANGELES, Wash., April 7, 2022 (Newswire.com) - A new book from Cadmus Publishing envisions a justice system filled with mercy and hope. The culture of fear, rather than truth, robs millions of U.S. citizens of their liberty, freedom, and basic human rights. Fear abolishes reason, aborts justice, and imposes extreme injustice. Fear overcomes truth through persistent erosion and the deliberate propagation of half-truths and alternative facts.
Silence in the Face of Injustice: A Vision of Mercy and Hope raises the question of whether American justice is based on reason and truth, or fear. It examines how the propagation of fear leads to the prosecution of criminals and how mass imprisonment costs taxpayers billions of dollars each year. Author Gary W. Hardy asks, "How do we protect victims and help them heal while moving from a justice system of revenge and retribution to one of healing, rehabilitation, reconciliation, and restoration?" He calls on leaders to set aside fear, prejudice, and ignorance to help transform justice, to end the war, and promote peace. It presents a vision where the impossible becomes possible. The author explains that, "This book is designed to be a unifying force for healing, justice, and transformation."
About the Author: Gary W. Hardy is a recovered sex addict, a former sex offender, thief, deceiver, and manipulator but he's also living proof of the abundant mercy and grace of an extraordinary God and that no sinner — no matter how evil — is beyond redemption and usefulness. He entered prison in 2005 and, until 2019, served as a peer recovery coach and group facilitator in the Arizona Department of Corrections Sex Offender Education and Treatment Program. In addition to his own journey, he's helped hundreds of fellow prisoners find healing and hope in the midst of troubled pasts and difficult circumstances. His life is living proof that no one is disposable and no one is beyond the reach of God's mercy and grace. He is looking forward to 2024, when he will be able once again to share the sunshine with everyone as a free man.
Silence in the Face of Injustice: A Vision of Mercy and Hope is available in paperback and as an eBook from all major online book retailers. A preview is available here on Amazon.com. For more information, please contact Cadmus Publishing at info@cadmuspublishing.com or visit the author's website: garywhardyphd.com.
Source: Cadmus Publishing
Tags