New App Lets Parents Send Messages to the Future (Seriously!)
How will people be sharing in 2030? A look into TimeSpring's data shows some surprising facts about how people will be sharing.
Press Release
-
updated: May 29, 2018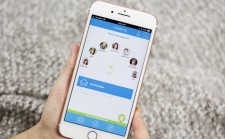 NEW YORK, May 29, 2018 (Newswire.com) - How will people be sharing in 2030? A look at TimeSpring's data shows some surprising facts about how people are sharing today, and how they will be sharing in the future.
With a quick glance at Instagram or scroll down a Facebook feed, it's safe to say that sharing details about one's daily activities in the present moment whether it be eating avocado toast or showing the world a new haircut, is a trend that's here to stay. While Snapchat provides the world with ephemeral sharing, in which snaps only last for a matter of seconds, Facebook continues to launch features like Messenger Day, WhatsApp status, Facebook Stories, and advancements in live streaming, it begs the question: What will be the next new way to share?
Although sharing in real-time is a crucial part of daily lives, future-sharing is, well, the future. Passing down photos and memories has long been a part of the human experience; yet, surprisingly, there's been little technological advancement to make sending a message to the future possible. Before TimeSpring, sending a message forward was only the stuff of everyone's favorite literature and movies #TheDeLorian.
Time-released messaging, pioneered by TimeSpring, Inc., enables people to share with anyone at any age, including children, years into the future. Parents and grandparents can create accounts for children too young for email and send a photo or video with a message and have it scheduled to be delivered when the child is old enough to understand and appreciate the memory.
The mom of three, Felice Bernard, at 30 years old was faced with the questions that most parents in this modern age face: What does one do with all those digital images, and will kids ever get to hear the stories behind them? So she created TimeSpring because she not only wanted to save those special moments but to create a way for her kids to experience them too.
This apps works like other photo sharing apps, but with a twist: Pick a photo or video, write a message, and schedule the date to be delivered to someone up to 30 years into the future. Bernard says, "TimeSpring was created so that parents and grandparents could send a picture or video, write a note today, and send it forward, providing the security of documenting that moment in time for them to experience when they are older."
And that's exactly how TimeSpring users are behaving; they are sending future messages to be unlocked not just five years from now, but ten and twenty years into the future. A reported 52 percent of TimeSpring users, send messages between 10-20 years into the future, while the average TimeSpring user creates 1.5 child accounts. It seems, given the opportunity, people want to communicate their stories in the future, especially for their children.
Now when and with whom you share with are no longer limited by time, age, or even death. TimeSpring's technology also enables posthumous sharing and has been used specifically with people suffering from terminal illnesses such as ALS. Felice Bernard says, "As we know, life can be very unpredictable, but technology, on the other hand, is predictable, so, yes, a scheduled message stays a scheduled message whether you're here or departed."
But Bernard's favorite aspect to TimeSpring is being able to write her kids a note on the app after a long, crazy day. She will attach a photo or video — "Sometimes, it's not the big events or the parties, a lot of times it's the everyday moments, the ones that I know I'm sorely going to miss" — and hits send. "I feel a relief that somehow I documented this, and it's like I'm giving myself the freedom to forget," she says. "I so desperately want to enjoy this time with them at this age, and in some way it makes me feel like I'm a step ahead of time for once."
Since hitting app stores in November 2017, TimeSpring will be launching new features this year, and invite users to provide any feedback that can improve the app. Install TimeSpring for free in Google Play store and Apple store and follow TimeSpring's activity on Facebook.
Felice Bernard
​felice@timespring.com 
201.707.0177
276 5th Avenue Suite 704
​New York, NY
10001
Source: TimeSpring, Inc.
Share:
---
Categories: Multi-Media, Digital Living
Tags: Family, Lifestyle apps, Parenting
---