New and Expectant Moms Find Stay-at-Home Job Opportunity With the Savvy Business Start-Up
Press Release
•
Mar 14, 2023
A Faith-based Business Coaching Program for Mommas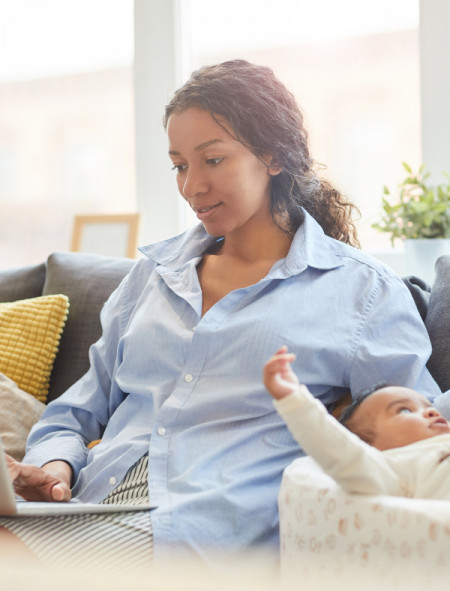 PATASKALA, Ohio, March 14, 2023 (Newswire.com) - In addition to sleepless nights and the physical and mental demands of becoming a new mom, women today also must decide whether—and when—to return to their jobs. While most women do go back, they are then faced with juggling childcare schedules and work responsibilities, creating a frustrating cycle of exhaustion and burnout. That's where The Savvy Business Start-Up comes in. Supporting "mompreneurs" across the country, the entrepreneurship program helps more women find the careers of their dreams—from the comfort of home.
When moms evaluate job prospects, work-life balance and flexible work arrangements are their top two priorities, according to Flex Jobs. Yet many moms remain sidelined because companies lack the flexibility that working moms require.
"I have been there and I know exactly how it feels to be a new mom who wants to spend time with her baby but feels pulled in a million directions," said LaToya Johnson, founder of The Savvy Business Start-Up. "You can create your own dream job without having to give up that precious family time, and we are here to help!"
The Savvy Business Start-Up provides entrepreneurs with resources to support the launch and growth of a successful new business, including small-group sessions, checklists and milestones, tips for savvy goal-setting and more. They will gain real-world skills and knowledge when it comes to branding, pricing strategies, financial planning and more.
"I absolutely love working with new and expectant moms to help them identify their strengths and opportunities, giving them the opportunity to earn a living while still enjoying every minute with their families," Johnson added. "When your financial and personal needs are met, it's that much easier to be present and focused on your family."
For interested mompreneurs, The Savvy Business Start-Up offers a discovery call to learn more as well as ongoing memberships to support business growth and development.
About The Savvy Business Start-Up
A comprehensive business start-up success course, The Savvy Business Start-Up helps new entrepreneurs launch a business that connects with their passions and lifestyle, including branding, pricing strategies, financial planning and more. Discovery calls, coaching programs and memberships are now available. For more information, please visit https://www.thesavvybusinessstartup.com.
Source: The Savvy Business Start-Up