Netsertive Podcasts Recognized for Prestigious Web Awards
Press Release
•
Jun 6, 2023
Netsertive wins at the 9th Web Excellence Awards Competition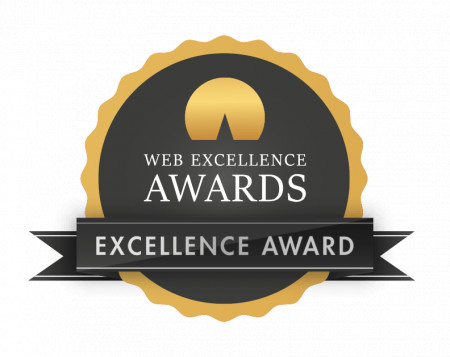 RALEIGH, N.C., June 6, 2023 (Newswire.com) - Netsertive's podcasts, "The Multi-Location Marketing Leader" and "The Art of Franchise Marketing," have received the excellence award for Video and Podcast Production from the Web Excellence Awards. The Web Excellence Awards is an international competition that recognizes outstanding achievements in digital design and development.
"It is an honor to be recognized for our commitment to education and awareness in the franchise space," states Director of Marketing, Madeleine Zook. "While we take pride in our podcasting platform, we must also give credit to our amazing guests who make our shows possible."
In this high-tech digital world, the role of content creators has become essential in every domain. The Web Excellence Awards brings one of the most prestigious competitions to promote excellence on the Web and applaud the remarkable works of creative artists.
The 9th Web Excellence Awards competition set a record by receiving over 1,350 submissions from 29 countries worldwide, including 38 U.S. states and other countries, such as Australia, Canada, Germany, the United Kingdom, India, Turkey, Sweden, the Netherlands, Iran, and more. The Web Excellence Awards winners are selected by marketing professionals, advertisers, and communications and web experts. The judges base their evaluation on the innovation, creativity, implementation, and impact across all the projects submitted.
About Netsertive:
Netsertive is a digital marketing technology provider that enables brands and multi-location businesses to execute localized digital marketing at scale. Over 1,500 retailers, franchises, auto dealers, and media companies trust Netsertive's award-winning technology and team to execute localized digital marketing, search engine optimization, and web solutions at the local level. Learn how Netsertive helps multi-location businesses quickly launch a localized marketing tech stack at www.netsertive.com.
Source: Netsertive