Nelson-Jameson Kicks Off National Dairy Month With Nationwide Contest
Press Release
•
Jun 6, 2023
Family-Owned Distributor Debuts Calendar Art Competition to Celebrate Dairy Industry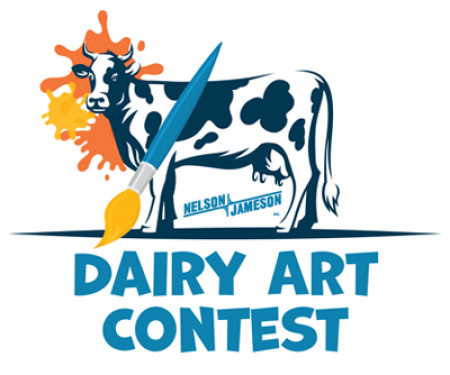 MARSHFIELD, Wis., June 6, 2023 (Newswire.com) - June is National Dairy Month, and Nelson-Jameson is kickstarting the celebration with the debut of the Nelson-Jameson Dairy Art Contest.
Nelson-Jameson, Inc., a leading distributor in the food processing industry, is launching a countrywide creativity contest in search of the best dairy-centric art projects. The 75-year-old family-owned company, a trusted source for food processing supplies and end-to-end ingredient solutions, aims to galvanize local communities across America to commemorate this annual tradition. Participants can submit artwork or photos that represent the contributions of the dairy industry and celebrate a love of dairy.
Judges will award points for creativity, originality, and how thoughtfully the artist incorporates the dairy theme into their artwork. Points will also be given for geographic diversity. The selected group of 12 winners will be featured in the 2024 Nelson-Jameson Dairy Art Calendar.
Established in 1937, National Dairy Month was initially called "National Milk Month," an event to promote drinking milk. This observance has expanded over the years to celebrate all the foods America's dairy farms produce, which provide nutrition and strengthen the economy.
Mike Rindy, Nelson-Jameson's President, said, "With so many of our employees coming from a dairy background, we know that it's the hardworking people who make all the difference in supporting this important industry. With the launch of the Nelson-Jameson Dairy Art Calendar, we look forward to keeping the dairy celebration going all year round."
Submissions to the Nelson-Jameson Dairy Art Contest can range from a photo of a family's favorite cheese board to a drawing of the "cutest cow" to a picture of kids eating their favorite ice cream. Official contest rules for entry details and deadlines are listed at blog.nelsonjameson.com. The deadline for entries is Friday, June 30.
About Nelson-Jameson
Nelson-Jameson is a fourth-generation, family-owned distributor to the food and beverage processing industry. From the company's roots in dairy production supplies, it has expanded to offer a broad range of food processing products and services that help food organizations operate efficiently with the highest standards of quality, safety and compliance. The company represents more than 850 vendors, distributes more than 60,000 curated products, and employs more than 260 people across the country. The dairy industry leader also operates NEXT Logistics, a transportation arm that provides delivery services from its Wisconsin, California, Idaho, Pennsylvania, and Texas distribution centers.
For more than 75 years, Nelson-Jameson has operated as a golden rule company. This core value guides the organization as it supports food, beverage and dairy processors with innovative products and solutions that keep pace with changing consumer tastes, manufacturing processes, and distribution channels. The company is a supplier of choice for customers in all 50 states and international markets.
For more information, please visit https://nelsonjameson.com.
Source: Nelson-Jameson