Nathan East Returns to San Diego for Free Hometown Performance
Native bass legend headlines Imperial Avenue Street Festival
Press Release
-
updated: Aug 22, 2017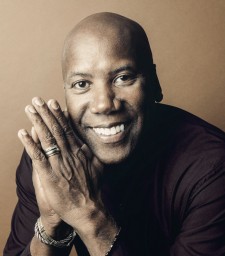 SAN DIEGO, August 22, 2017 (Newswire.com) - Join the community for the fourth annual Imperial Avenue Street Festival on Saturday, Aug. 26, from noon to 9 p.m. and celebrate the rich history, culture and arts of the Greater Logan Heights community.
The Imperial Avenue Street Festival, located on Imperial Avenue between the 28th and 30th, blends art and soul in one of San Diego's most historic and unique neighborhoods. Attendees can browse four blocks of local artists and crafts while experiencing the flavors of Imperial Avenue – ranging from the rich African-American roots to the strong Latino influence that exists today.
Enjoy a brew from the Sierra Nevada beer garden, while grooving to the sounds of live music from multiple stages, with a special headliner – American jazz, R&B and rock bass player, vocalist and San Diego native, Nathan East.
Viva Life will be offering a Health Hub from noon to 4 p.m. for free health screenings, wellness workshops and fitness classes. Those looking to test out a new car can also experience electric driving in a no-pressure environment and learn about rebate-eligible EVs, courtesy of the Center for Sustainable Energy.
The Imperial Avenue Street Festival, one of the oldest streets in San Diego, boasting a mix of businesses, restaurants, shops and local entrepreneurs. It continues to echo the music of its birth, transcending boundaries, embracing diversity, and celebrating personal style.
This event is free to the public. For more information, visit www.ImperialAvenueStreetFest.com.
###
About BAME
The Imperial Avenue Street Festival is proudly hosted by BAME Renaissance Community Development Corporation (BAME CDC), a non-profit organization whose mission is to strengthen residents and businesses in Greater Logan Heights neighborhoods through community empowerment, education, economic growth, and housing development.
About Nathan East
A San Diego native and founding member of the chart-topping contemporary jazz group Fourplay, East was 16 years old when he got his first break and found himself on the road with Barry White. The next time the phone rang, Quincy Jones was on the line. The calls kept coming and for the last 40 years, East has been churning out hit songs with artists as legendary as Eric Clapton, George Harrison, Michael Jackson, Phil Collins, Whitney Houston, Beyoncé, Barbra Streisand and Stevie Wonder. East credits his eclectic roots to his upbringing, as one of eight children raised in San Diego. Music was a staple in his household and he started out on the cello before finding a foundation in the bass. He holds a Bachelor of Arts degree in Music from the University of California, San Diego.
Source: Brown Marketing Strategies on Behalf of BAME
Share:
---
Categories: A&E News, Music, Artists, Live Performance, Arts and Entertainment
Tags: Live Entertainment, Nathan East, Outdoor Festivals, San Diego events
---