MyValue365 Is Bringing Groceries Around the Globe to Your Doorstep!
Press Release
•
updated: Oct 16, 2018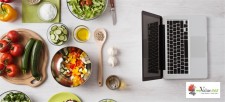 CHICAGO, October 16, 2018 (Newswire.com) - MyValue365, a Chicago based online grocery store is proving their value to the marketplace again and again - but how is it doing this?
MyValue365 is truly making their customer's life convenient. Be it the groceries delivered right to their doorstep or free delivery or the same day delivery or the option to select wholesome food from across the globe or maybe all of it. Whatever the reason, it is leading to a consistent 5-star rating on every rating website and a solid 90% retention rate amongst their customer base.
This online grocery store was created to give online presence to local grocery stores and to create a seamless relationship between local stores and online shoppers. MyValue365 focuses on building a community together. Their primary focus is to provide local stores with an online reach, establishing their brands, utilizing resources more effectively and thereby improving their brand value. Their process of managing the supply chain of the groceries is also systematic. Right from fresh fruits and vegetables, rice and pulses, spices and seasonings to packaged bread, bakery and dairy products, all are received and delivered with great care and efficiency.
MyValue365 ensures that their customers continue to benefit by shopping on their website. Hence they built "Be a Hero" referral program that allows customers to receive direct cash discounts by referring friends to MyValue365. There are various other discount structures also built in to generate loyalty. These ever pleasing offers help maintain healthy customer relationships. No wonder that once a customer shops at MyValue365, they almost never leave them.
MyValue365 recently added Hyderabad House – an Indian restaurant, La UNICA FoodMart – a Mexican grocery store and Uptown Shop & save – an American grocery store to their ever-growing catalog. Hyderabad House is a decade old brand, famous for their exquisite and delicious Indian food menu. La UNICA Foodmart sells Mexican fast food and groceries whereas Uptown Shop and Save houses American groceries. These additions have provided their current customer base a new set of categories to shop from and another reason to not venture out in the Chicago cold for grocery shopping or food.
They aim to create culinary experts in every household and get consumers to try fusion recipes around the world. Indian food will be savored in Mexican homes, fajitas and nachos will be relished in Indian homes, tandoori chicken and chicken tikka will be enjoyed on every table in America – and all these ingredients will be delivered by MyValue365. It's a small dream in a wonderful place called America where cultures come together and blend, and MyValue365 wants to be one of the reasons they do.
Related Media