MSP Itesys Protects Its New, Broadened Service Offering and Shields its Customers from Ransomware
Press Release
•
Nov 18, 2021
Employs Advanced Data Protection with Unique Architecture to Safeguard Service Levels to Its Users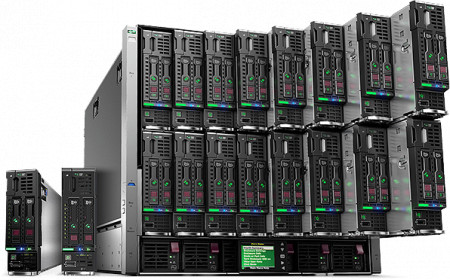 WILMINGTON, Del., November 18, 2021 (Newswire.com) - Accelerating its leadership in high-performance backup and recovery for large enterprises and managed services providers, Bacula Systems today announced that leading Swiss MSP itesys AG has deployed Bacula's backup and recovery software, combining both safety and business benefits for its customers.
Itesys AG are Switzerland's leading MSP for SAP Basis technology services. "We help our customers to be more efficient in their own businesses, primarily by continuously adapting and improving according to their needs," said Stefan Dunsch, Head of Service Operations at Itesys. "Our systems need to quickly fit their new, complex and changing requirements. To achieve our goals, we needed data backup and protection that completely fits our service offering and allows us to add new innovations," said Mr Dunsch.
Addressing the global ransomware crisis, itesys' priority was to ensure the safety of its clients' data. "We take the protection of our customers' data very seriously. But in addition to high security, we needed a data recovery software solution that was fast to implement and where we could start small without an unreasonable upfront investment. So the solution needed to be able to scale well without depending on a per-client or per-TB model, and therefore be cost-effective. As we roll out an increasing number of services and features to our customers, our backup and recovery solution has to be easy to customize and automate. Implementing Bacula has been a clear factor in itesys achieving its goals," said Mr. Dunsch.
Bacula Enterprise is a flexible and highly scalable backup and recovery solution that integrates with an especially wide range of virtual machines, databases, clouds and containers. Its architecture helps to make it especially secure against different types of malware. "Bacula is pleased to have helped itesys fulfill its business vision. Many large organizations and MSPs are increasing their product portfolio and making enormous savings with Bacula's broad capabilities," said Frank Barker, CEO of Bacula Systems.
"Bacula enables MSPs to cover their entire IT estate from one platform. Not only is it cloud-agnostic, it scales to many thousands of users, has advanced protection against ransomware, point in time recovery, and can save directly to a vast range of different storage media and vendors. These qualities, when combined with Bacula's advantageous licensing model, is why it is being increasingly adopted by military, government, ISVs, HPC and other demanding organizations," said Aristide Caraccio, VP of Sales and Marketing at Bacula Systems.
Source: Bacula Systems