MRO Software Company, CloudVisit, Promotes Collaboration in Aviation Safety
Press Release
•
updated: Mar 15, 2019
CloudVisit Aviation Maintenance Software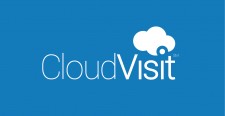 COLD SPRING, N.Y., March 15, 2019 (Newswire.com) - Aviation safety is at the forefront of peoples' minds in light of recent events. Currently, over a dozen regulators have grounded an aircraft model, and many have aviation maintenance teams inspecting the airworthiness of the aircraft. This is a global concern, and many regulators are looking for answers. Yet problems can arise from the sheer number of teams from around the world involved. Each plane must be thoroughly inspected, and without a centralized location, it will take longer to analyze data and reach conclusions about how to ensure international and national aviation safety. MRO Software company, CloudVisit, provides Aviation Maintenance Software, enabling live visual communication and collaboration between two or more people in separate locations. Potentially, CloudVisit's Aviation Maintenance Software is the perfect solution for this difficult situation affecting aviation safety around the world. Using the software, inspectors do not have to travel from site to site and can collaborate with on site aircraft technicians and mechanics. Inspectors can work with their aircraft maintenance teams around the world, and with each other in a centralized location, to inspect aircraft, analyze data, and determine whether the aircraft is airworthy, and how to best keep people safe.
Aviation Safety Efforts Must Centralized Aircraft Experts
Aviation safety concerns impact the global community. There needs to be a centralized location for aircraft experts to collaborate and determine the safest course of action. Aircraft inspectors have a unique skillset and can assess maintenance issues as well as manage multiple large teams of aircraft mechanics and technicians. Flying these experts around the world will increase the time it takes to solve the problem, wasting time and resources. Additionally, this will create a backlog of everyday maintenance work outside the scope of special cases, further impacting airlines and passengers.
CloudVisit's Aviation Maintenance Software can also provide accuracy and accountability in the inspections of newer aircraft models. The proof of a quality inspection will bolster the global aviation community's trust in the plane manufacturer.
CloudVisit's Aviation Maintenance Software
CloudVisit's Aviation Maintenance Software is an aviation-specific tool that offers essential functions to organize, document, share and store data for efficient analysis. The inspectors work from a centralized location, and use their desktops to communicate with on site maintenance teams. Maintenance teams need only a smartphone or tablet to use CloudVisit's Aviation Maintenance Software. Using the software they can communicate with inspectors through high-definition videoconferencing, prioritize work, and document approved maintenance and repairs.
Additionally, there are different ways to visually document aircraft maintenance and repair. Maintenance teams can take a video recording of completed work and save the recording to the cloud. This recording provides visual accountability and proof of quality control, and the inspector can use it to approve the completed work. Maintenance teams can also capture screen images as well as take high quality photos of the aircraft and aircraft components. The technician can send these images to the inspector, who can indicate what repairs need to be completed by marking the images with arrows, circles, notes, and more. All video and audio recordings, as well as images and chats, can be uploaded and stored on the cloud for a complete and comprehensive record of inspection.
CloudVisit's Aviation Maintenance Software renders manual logbooks and e-logbooks outdated. While technicians are able to include notes, visual inspections of the actual plane become the primary source of data, so inspections are completed as if in-person-on-premise. All data is organized by customized labels. Inspectors may choose to organize labels to indicate the date of inspection, the technician who performed the work, the component worked on, and more.
CloudVisit's Aviation Maintenance Software can be a leading solution to this complex problem. Aviation safety necessitates a solution that facilitates and records organized collaboration. This is precisely why Aviation Maintenance Software was designed—to promote safety in flying.
CloudVisit's Aviation Maintenance Software offers these aviation-specific features to customize each aircraft inspection for individual aircraft or aircraft fleets. Aviation Maintenance Software optimizes quality control through collaboration so that work is performed accurately and efficiently, and in compliance with FAA regulations.
CloudVisit MRO software enables remote inspections across multiple industries. Using CloudVisit's software, experts can inspect projects virtually. Remote inspections result in reduced travel and more efficient use of time for on-site workers. CloudVisit offers leading Aviation Software, Wind Turbine Inspection Software, Solar Panel Software, Transportation Software and Telemedicine Software, and is expanding. The company is backed by 15 years of success in software programming, video conferencing, telemedicine and telecommunications. CloudVisit has a proven record of excellence, efficiency, security and quality customer service. For questions about MRO software and remote inspections or to request a no-obligation demo, call 845-809-5770.
CloudVisit MRO software also available in:
Spanish: https://www.cloudvisit-es.site
French: https://www.cloudvisit-fr.site
Italian: https://www.cloudvisit-it.site
German: https://www.cloudvisit-de.site
Portuguese: https://www.cloudvisit-pt.site
Contact:
CloudVisit Inc.
Daniel Gilbert
CEO, President and Founder
3182 Route 9, Suite 107A
Cold Spring, New York, 10516
845-809-5770
Source: CloudVisit
Related Media