Mp3cola.com Launches an Online YouTube & SoundCloud to MP3 Converter & Downloader
Press Release
•
Mar 19, 2016
Mp3cola.com gives users a fast and simple way to convert the beloved videos, audios from YouTube & Soundcloud to Mp3 files without any inconvenience of downloading or registration.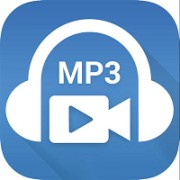 New York,NY, March 19, 2016 (Newswire.com) - Mp3cola.com has been launched as a free online Youtube & SoundCloud to MP3 conversion tool, which dedicates music lovers a great experience in converting and downloading YouTube and SoundCloud to MP3 file. Furthermore, users take an opportunity to discover the prosperous videos and tracks from other reliable and substantial platforms as YouTube, SoundCloud, MixCloud, Vimeo, Facebook, and Instagram. Mp3cola.com supports users the best-converted videos in the shortest time with ensuring completely safe.
Mp3cola.com requires users no payment in any service with ads which we take advantage of. Users never mind about getting the bother with displayed ads. Only when they are attracted by some awesome advertisements, users can conveniently click to get the essential information. All things we make to dedicate users the best service in this MP3 converter tool.
Online Tool for Download your favorite song from Soundcloud & Youtube as mp3 files. No registration required.

Michael Nelson, Mr
Plus, users waste no time to register with a must - filled survey. By eliminating the stage of downloading and registration, this web tool saves much time to perform. Moreover, this tool dedicates a safety feature for internet users. Without supplying the individual information regularly filled in the registration, as well as installing the software users normally required, users have nothing to worry about online attacks or being infected with malware and spyware programs. This MP3 conversion tool is incredibly different from its competitors due to keeping users away from this harmfulness.
Internet users cannot find any MP3 conversion tool as fast as Mp3cola.com. In particular, users are offered to take a few seconds to convert a 4-minute-video, which is greater than any converter tools launched. Mp3cola.com is designed in simple but sophisticated features, which supports users the most convenient way to convert YouTube and SoundCloud to MP3 file. With three simple steps required, you can get easier experience than ever. Though dedicating the fastest converting time, this MP3 conversion tool keeps the best quality, at least as well as the original File. Specifically, it directly grabs the MP3 file from the root file. Plus, this tool allows users control the size, types and quality of the favorite videos.
For the first time being created, this MP3 tool is more and more popular with internet users. With tons of operating systems, it's integrated, users can perform the converting and downloading whenever and wherever you want, on Computer (Linux, Mac, Window) or mobile (Android, iOS) or tablet (iPad, Nexus). This tool is much more beloved with friendly mobile designs, which serve users a simple way to perform their actions. Mp3cola.com witnesses the numbers of users, diversified the MP3 world of portable devices including iPod, iPad and more. Now, music lovers can enjoy music at any time they are free in wherever they go.
An innovative new in the converting SoundCloud and YouTube to MP3, Mp3cola.com supports music lovers the online cutting MP3 service to set up the ringtones. Users, with some simple steps, immediately get the favorite ringtones at mp3cola.com. About the quality of the videos/tracks, users certainly get much pleasant with what they have received. Mp3cola.com has made the ringtone creation process easy and fun.
Mp3cola.com actually deserves users an impressive service on YouTube and Soundcloud downloader. Mp3cola.com serves music lovers as much time as possible on music without registration, payment, and downloading. Mp3cola.com, keeps the non-stop creation, desires to bring the useful and innovative web tool for all internet users. For the best knowledge, let's visit the site directly at http://mp3cola.com/.
Related Media
Additional Links