Movement Interactive Selected to Pitch Its Hiji®band Concussion & Fall Detection Wearable Tech at 2021 BIO International Convention
Press Release
•
updated: Jun 17, 2021
Company selected as one of three Phoenix-based startups to present on Start-up Stadium Stage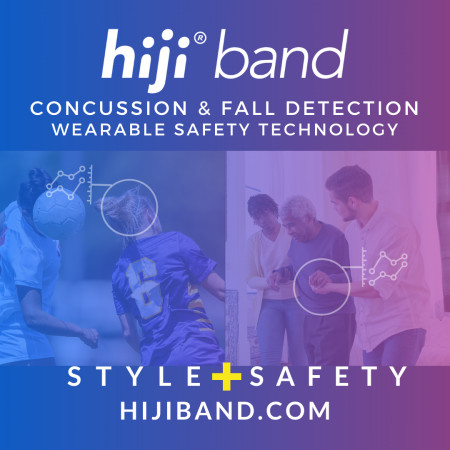 PHOENIX, June 17, 2021 (Newswire.com) - Movement Interactive Inc., an innovative wearable technology startup based in Phoenix, Arizona, today announced it was chosen as one of three Phoenix-based companies to pitch its Hiji®band wearable technology on the Start-up Stadium Stage at this year's BIO International Convention, held June 14-18 online.
At BIO Digital 2021, stakeholder judges across the biotechnology landscape will view live start-up presentations in the new Innovation Stage and engage in feedback with the finalists. After the event, BIO will collect feedback from start-ups and judges, announce winners, and analyze the increased engagement between stakeholders and early-stage communities. In late July 2021, BIO will follow up with finalists for product and investment status and share finalists' success.
Dr. Eric Luster, founder and CEO, will present the company's Hiji®band platform, a patented wearable technology sensor, stylish sports headband line and free data dashboard mobile app, all designed to monitor head impacts during youth sports play and assist in predicting and detecting fall risks with the senior population who struggle with mobility and stability.
"We're honored and excited to present at such a prestigious event," commented Luster. "This is an amazing opportunity to further our mission of protecting athletes and seniors from the potentially devastating effects of concussions, traumatic brain injuries (TBIs) and physical falls. The reality is that uncomfortable safety gear that no one wants to wear is useless, so we set out to create unparalleled detection technology, combined with stylish, comfortable headbands and wearables that people actually want to wear. That's exactly why Hiji®band was named the official safety headband of the Women's Premier Soccer League (WPSL) in 2020."
The Hiji®band headbands hold a small, patented Hiji®sensor in a hidden interior pocket. The Sensor sends real-time, medical-grade impact data and alerts via Bluetooth technology to the Hiji® app. The sensor is easily interchanged between a variety of headband styles that are comfortable for long-term wear in helmeted and non-helmeted sports. From the free Hiji®app, coaches, parents and family can instantly monitor the severity of a head impact during sports play or the risk of a senior fall, track data over time and then help accurately assess whether there is a concussion, TBI, fall or related injury risk.
For youth sports, the Hiji®band ecosystem monitors an entire team simultaneously, collating data over time to identify potential injury patterns at an individual and a team level. It will function as both an injury prevention tool and a technology-driven training assistance device. For families and facilities helping manage seniors with mobility challenges, the wearable technology detects irregular movement patterns and helps predict and prevent serious injury from falls.
For more information on Hiji®band and its real-time concussion and fall detection wearable technology, visit www.HijiBand.com. Visitors can also register online to be notified when the free Hiji®app is available in 2021.
Source: Movement Interactive