Moscow's Ice Cream Exports Up 72.6% in January-September 2021
Press Release
•
Dec 15, 2021
Moscow-based companies exported USD 39.64 million in ice cream in the first nine months of 2021, up 72.6% year-on-year. According to Alexander Prokhorov, head of Moscow's department for investment and industrial policy, ice cream exports by weight were up 65.3% to 15,940 tons.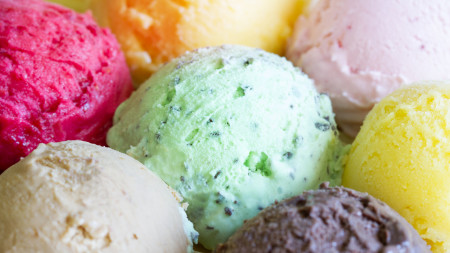 MOSCOW, December 15, 2021 (Newswire.com) - In the first nine months of the year, local companies shipped 15,940 tons of ice cream abroad, or 65.26% more than in the first nine months of 2020. In terms of sales, exports were up 72.6% to USD 39.64 million. Top export markets were the United States, Kazakhstan, Canada, China, and Belarus," Prokhorov explained.
He explained that the majority of ice cream exports went to the United States, which bought 7,520 tons of product worth USD 19.66 million in the first nine months of 2021, up an impressive 405.4% year-on-year. Kazakhstan was the second largest export market (up 6.5% to 5,180 tons or USD 10.86 million), and Canada came in third (up 3.4% to 1,020 tons or USD 1.54 million).
Local companies sold ice cream to 31 countries, up from 23 in 2020. According to Prokhorov, ice cream exports have performed well for each of the past five years.
Moscow's total agro-industrial exports were up 10.9% to USD 2.8 billion in the first nine months of the year, with sugar the top performer, both by weight and by sales (up 9.1% to USD 84.63 million). Kazakhstan and Kyrgyzstan bought the most sugar from Moscow. Chocolate was the next largest category (up 47.1% to USD 80.87 million), and bread and confectioneries came in third (up 37.2% to USD 64.25 million).
The Mosprom Center for Export Support promotes international ties for local companies by helping them attend international trade shows, holding business missions in other countries, and offering educational seminars on foreign trade topics. In addition, the Center finds and vets buyers to learn about their interests and capabilities before bringing them on tours of local companies' facilities.
Mosprom tailors its support to the companies it works with, and the Center's experts dive deep into their clients' businesses to help them optimize presales activities and find the right partners.
The Mosprom Center, a branch of Moscow's department of investment and industrial policy, provides personalized support for local industrial and agribusiness exporters.
The experts at the Center analyze the target markets for the capital's manufacturers. Specialists study the macroeconomic report on the target market, as well as the risk profile, including entry barriers, the state of the industry in the target market, its dependence on exports and imports, and SWOT analyses of the consumer market. The experts at the Center also perform individual analyses for the companies in order to determine the most effective strategy for entering foreign markets.
Source: MOSPROM
Tags