Moonshot House - a Leading Community for Investors and Entrepreneurs
Press Release
•
updated: Mar 17, 2021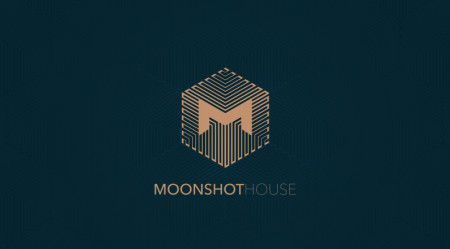 LOS ANGELES, March 17, 2021 (Newswire.com) - Initially created as a virtual community for maintaining professional connections during the coronavirus pandemic, Moonshot House has evolved to become an influential and disruptive player in the deal prospecting and executive collaboration space. By leveraging its rapidly growing and highly prominent, exclusive network of senior business leaders, investors, and executives, Moonshot House provides value to its members by facilitating and promoting investment opportunities that embrace "Moonshot thinking," in addition to regularly offering forums, fireside chats, and workshops on the latest industry trends.
What is Moonshot Thinking?
Moonshot Thinking: the dauntless, hustling dreamer mentality that promotes out-of-the-box creative ideas. Where would we be if Elon Musk had looked at NASA and thought, "They already send cargo into space with disposable rockets, why should I change something that is proven to work?" Moonshot thinking has proven to be critical not only for the sake of potentially outsized returns when it proves to be successful but for the sake of transforming and improving our lives as a whole. Moonshot House is a hub for finding and promoting these opportunities.
Moonshot House Overview
Since its inception, this community has on-boarded over 200 premier executives across 26 major cities such as NYC, LA, Paris, London, Singapore, and Tel Aviv. Moonshot House members range from industry leaders of venture capital firms to global corporations looking to invest in and learn from founders and their next-generation of startups. So who are some of the members of this exclusive community? Michael Gorton, Founder at Teladoc, Rahim Amidi, Founder & Chairman at Plug and Play, and Amilya Antonetti, CEO at Genius Key. Members also work for top global universities such as Harvard and Oxford, as well as big tech companies like Google and Microsoft.
How Do I Join?
Members of the Moonshot House community are individually screened and selected based on their industry experience and proven track record as leaders.
Some of the benefits of joining Moonshot House include: ·
Access to a vetted, private, and exclusive network comprised of industry leaders, investors, and entrepreneurs
Exclusive access to the best new talents, innovations, and investment opportunities in the startup ecosystem
Fireside chats, live Q/A sessions, and private discussion forums to connect with fellow champions
When asked what a membership with Moonshot House provides, Mac McKean, former EVP of Innovation at AMC Networks sheds some insight:
"It's exciting and hopeful to be part of a worthwhile, next-gen professional organization that is so adept at virtual community and events, especially now. I've created valuable relationships thanks to Moonshot House and trusted their idea exchanges to inspire new thinking and make connections with other leaders."
Join Moonshot House for their upcoming Fintech Forum, co-hosted by Plug and Play Ventures on March 23-March 24 for insider access into the emerging trends of the fintech sector. Check out the Eventbrite page for more details and ticketing information.
Interested in joining Moonshot House? Submit your application request here.
Source: Moonshot House
Tags
Additional Links