Mind Body Solutions, a Las Vegas Pain Management Clinic, Seeks Solutions in the War on Opioid Addiction
Mind Body Solutions believes in a holistic approach to pain management, by treating both the body and the mind.
Press Release
-
updated: Jul 13, 2017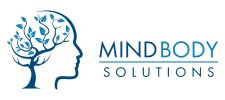 Las Vegas, NV, July 13, 2017 (Newswire.com) - ​It should come as no surprise to anyone that the United States is in the midst of a crippling opioid epidemic. According to the Center for Disease Control, since 1999, the number of overdose deaths from opiate-based medications has quadrupled, says Dr. David Linden, "resulting in over half a million dead from 2001 to 2015." During this time, the prescription rate for drugs like codeine, oxycodone, and hydrocodone has similarly quadrupled, drawing a compelling link between prescription and eventual addiction. The problem has grown so severe that in Philadelphia, Denver, and San Francisco, librarians have begun training to treat overdoses and have saved lives as a result.
The situation Nevadans face is similarly dire. He also states: "A study cited by the American Physical Therapy Association ranks Nevada as the second highest in the nation for prescription of oxycodone and hydrocodone. While a high rate of prescription and the relative ease of acquisition using unregulated methods have contributed heavily to the epidemic, there is a mental health factor at work that must be taken into account. Not only does Nevada have a significant addiction issue, they also face an officially recognized mental health emergency, and addiction is not only a chemical dependency but also an emotional dependency."
With this in mind, one Las Vegas mental health clinic has set out to make a difference. Mind Body Solutions, located at 2725 S. Jones Blvd. #104., helmed by Dr. David Linden, says, "combined pain management programs with psychiatric care and mental health therapy requires treating not only a patient's physical pain but also their emotional ills." The clinic screens its patients for dependency before ever prescribing medication, and educates them about opiate-free alternate forms of treatment for their pain. They provide counseling and seek to uncover and address any untreated personality traits that could contribute to substance addiction. In severe cases, Dr. Linden states: "Mind Body Solutions offers Suboxone treatment to curb withdrawal symptoms and cravings as well as to remove the intoxicating effects that opioid medications can induce."
About Mind Body Solutions 
Mind Body Solutions, located just South of Sahara at 2275 S. Jones Blvd. and its owners believe in a holistic approach to pain management, by treating both the body and the mind, which they relate was the inspiration for the name of their practice. Through their efforts, they hope to provide lasting relief from not simply pain, but from addiction and the wide-ranging negative impacts, dependence can inflict on an individual and their families. America's struggle to overcome the opioid epidemic is far from over, but thanks to the work of government initiatives, charitable organizations, and healthcare providers like Mind Body Solutions, progress is being made.   
To make an appointment you can call (702) 384-2238 or Contact them online at http://www.mindbodynv.com/contact.
Source: Mind Body Solutions
---
Categories: Seniors, Healthcare and Medical News, Drug Care
Tags: Center for Disease Control, codeine, hydrocodone, Las Vegas, Mind Body Solutions, opioid addiction, opioids, oxycodone, pain management, senior citizen, suboxone
---