Las Vegas Doctor Provides Unique Medical Techniques for Effective Pain Management for Seniors
Press Release
-
updated: May 24, 2017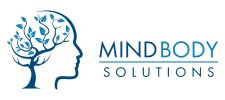 Las Vegas, Nevada, May 24, 2017 (Newswire.com) - Dr. David Linden offers a multi-layered pain management program that combines mental health assistance with physical therapy to help seniors struggling with chronic pain relief.
Chronic pain can really have a huge impact on the quality of life for seniors, especially when they should be enjoying their family time, their job or their retirement. Although battered knees, hips and shoulders are a few of the most common sources of chronic pain for people over 50, it can come in many varieties. These daily aches and pains that accumulate over a lifetime can be extremely debilitating. Those suffering from Chronic Acute Back Pain, Carpal Tunnel Syndrome, Osteoarthritis, Rheumatoid Arthritis, Sciatica, and Fibromyalgia would agree. Conditions like these can have numerous unwanted side effects, such as irritability, reduced appetite and weight loss, nausea, poor mobility, and insomnia.
Because chronic pain can be a tricky business, Dr. Linden and his team at Mind Body Solutions take a holistic approach to treating each patient's condition. In a recent report, Dr. Linden states: "Pain isn't always simply physical. Your mental health plays an enormous role in your ability to overcome the challenges of the body." Because of this, his multi-layered program includes an initial assessment, follow-up visits, mental health assistance, collaboration with physical therapists, and more. This process has shown to be effective in relieving lower back pain, neck and shoulder pain, nerve and joint pain, and many other troubling issues.
"We use the latest techniques, the newest medications, the best medical technology, anything we can do to stay on the cutting-edge," says Dr. Linden. "We find that establishing personal relationships, and providing patients with the flexibility to schedule their appointments in person, on the phone, or online really improves the outcome of treatment."
As the first step to recovery, a patient's initial visit promises to be very informative, and even fulfilling. Patients will walk away armed with the knowledge and experience that Dr. Linden and his staff have spent years developing by working and studying in the therapy of pain management. Mind Body Solutions is committed to making their patient's visit comfortable, enlightening, and reassuring.
"As people, we naturally want to be self-reliant, and restoring your freedom is the goal of any good pain management program," says Dr. Linden. "I show my patients how to regain their independence by helping them to be more responsible with their bodies and committed to managing their conditions. This is a team effort here."
For those suffering from chronic pain, Mind Body Solutions offers pain management appointments via their official website or by phone at 702-384-2238.
About Dr. David Linden
As a primary doctor, Dr. David Linden has a unique perspective on pain management, and has been successfully providing mental health treatment for seniors in the Las Vegas community for over 8 years. He created Mind Body Solutions to help families obtain affordable evaluations and treatments for a variety of physical and psychological issues.
About Mind Body Solutions
Mind Body Solutions, located just south of Sahara at 2725 S. Jones Blvd., in Suite #104, has been serving the geriatric community for over 30 years.  Mind Body Solutions offers effective treatments to help seniors get back on their feet and on their way to living a pain-free life.  
Source: Dr. David Linden
Share:
---
Categories: Seniors, Local News
Tags: Body, Carpal Tunnel Syndrome, Chronic Acute Back Pain, Fibromyalgia, geriatrics, Las Vegas, Mind, Osteoarthritis, Rheumatoid Arthritis, Sciatica, senior citizen
---