MillionaireMatch: Sweetening Up Life With Lisa Sugar
Press Release
•
updated: Apr 23, 2018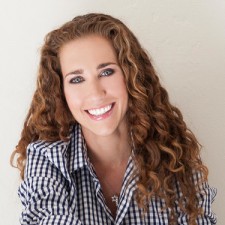 LOS ANGELES, April 23, 2018 (Newswire.com) - The sweetest thing anyone could do for themselves is to create the life that they want. Lisa Sugar, co-creator of PopSugar, did just that. Working as an advertising executive, Sugar was craving to create content as a writer. That passion leads her to launch one of the most popular women's sites on health, lifestyle, beauty and celebrity news.
"I finally felt wise enough to share some advice," she said regarding her book Power Your Happy. The mom of three who also runs the company with her husband has a lot she can share with entrepreneurs looking to take the leap. While trying to land her foot into entertainment, she realized that it wasn't an easy thing. Advertising would fill the void temporarily, but she knew she didn't want to do it in her 30s. Sugar then moved to San Francisco, but soon found that she didn't want to write about technology. Any chance she could get, whether before or after work and even on her lunch break, she started writing posts for PopSugar.
After a year of writing, the site had a million unique impressions. Sugar knew that this was not just a site, but a business. Women could read "anything from a political stance to buying new shoes." The power couple grew the brand while growing the team. What women loved about the site was "we have been fan-friendly since day one." No celebrity gossip on this site, which also helped Sugar land interviews with stars like Beyonce.
The Sugar couple is seen as a rarity. A couple that works together, is successful and has a happy life just isn't celebrated as much. "I never intended to work with my husband. I never thought we would work together, but we do," she said. Even though people see them as a power couple, she simply thinks they are "people who lift each other up." She advised, "It's important to surround yourself with people that you are going to learn from."
The staff at PopSugar is 75 percent women. Though celebrity news is always a hot topic, the most popular vertical on the site now is health. They've evolved with the times to include lots of video content. "You have to be faster, stronger and better every day," she said regarding competition. "We talk to our audience and editors about being more clever about stories and angles," Sugar added. She has been lucky to find the right team to keep them ahead of the other media sites out there. "It's a combination of finding great people who are passionate about finding things first, then building those relationships with brands and talent," said Sugar.
One bit of sweet advice Sugar offered for those who may be on the path like herself - trying to do their passion as a job. "You can find yourself in a job where you are not inspired," she said. "If you don't want your boss' job, you may be in the wrong place." This may lead to finally taking the leap on your own dreams.
To read more about the Power of Happy or to keep up with the latest, go visit www.popsugar.com.
To know more about MillionaireMatch, please visit https://www.millionairematch.com.
To download the app, please go to:
https://itunes.apple.com/us/app/id967177414?mt=8
https://play.google.com/store/apps/details?id=com.millionairedating.millionairematch&hl=en
Source: MillionaireMatch