Millennium Search Clients Reap Talent Rewards
No summer hiring slump this year, as the Millennium Search team is asked to deliver key hires into varied roles and industries. Existing clients continue to lean on the team's expertise and benefit from exclusive focus.
Press Release
-
updated: Aug 20, 2018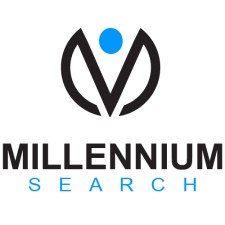 CHARLOTTE, N.C., August 20, 2018 (Newswire.com) - Millennium Search has the experience and connections to help privately held companies across the U.S. fill key hires within a matter of months. This summer, companies, especially from the Bay Area and New York City, across varying industries and funding levels, have secured top talent by partnering with the Millennium Search team. With placements secured topping prior-year levels, Millennium Search is on pace to surpass year-end earnings projections. The client base has taken notice and continues to engage the recruiting team for multiple opportunities on an exclusive basis, rather than hoping for the best with unproven firms pitted against themselves.
SUCCESS ACROSS BROAD RANGE OF INDUSTRIES
The FinTech sector was a prevalent player recently with needs for talent experienced in digital banking software, cloud banking, payment fraud machine learning technology and compliance solutions. However, Millennium Search does not restrict itself to one industry. Recent client partners include the industries of travel, nutraceutical, IT integration, AI analytics, transaction marketing monetization and cloud messaging and collaboration industries. Millennium Search clients may come from all over the spectrum, but their commonality is their high level of innovation and growth. Many clients are in global expansion mode, requiring more complex recruiting support that can deliver quickly, despite relocation or international roadblocks. They turn to the Millennium Search team's toolkit to get key hires made with considerable guidance into compensation structuring, creative benefits and flexible transitions for the top talent being secured despite a competitive hiring landscape.
SUCCESS ACROSS BROAD RANGE OF ROLES
Just as Millennium Search does not restrict its client base to one particular sector, it also specializes in the ability to connect candidates with roles of varying levels and categories. The Millennium Search team of recruiters is built intentionally with experts from many fields who bring their personal knowledge of the role's intricacies and a network of candidates to fit them. Product Management has continued to be a successful role for placements, with most recent examples ranging from Technical and Cloud to E-commerce and Enterprise Security. Millennium Search also fills role levels from C-level down to Director and management. The Sales suite is also a strong suit for the Millennium Search team, delivering quality Pre-Sales and Sales Reps for the West, Southwest, Midwest and East regions. Sales Directors, quota-carrying reps, technical specialists and major accounts are all areas that clients have grown with the Millennium Search sales force expertise.
Millennium Search continues to line up focused opportunities to best position clients for success entering Q4, ensuring their growth translates into a strong financial future heading into the new year.
The Millennium Search approach works for emerging high-growth startups and technology companies climbing into Fortune 500 rankings as evidenced by these latest success stories. Millennium Search was established in 2003 and has become a premier executive search firm because of their trusted recruiting team of Sandy Bleich, Marc Fox, Kathy Gwozdz and Mark Cergol's combined 40-plus years of experience placing talent into the full spectrum of roles across the U.S. and abroad including C-level executives, quota-carrying sales, sales management, marketing, senior level technical/engineering, pre- and post-sales, product management, business operations, UI/UX design and data/analytics.
For more information on Millennium Search or to speak to an executive recruiter, please visit http://www.msearchllc.com.
Source: Millennium Search LLC
Share:
---
Categories: Staffing
Tags: AI, Bay Area, ecommerce, Exclusive, Executive Search, FinTech, Hiring, New York, Product Management, Recruiting, Sales, Startup
---