Millennium Search Celebrates Key Anniversaries
Boutique recruiting firm for startups and technology companies honors experienced sales, product and marketing recruiters
Press Release
-
updated: Mar 28, 2019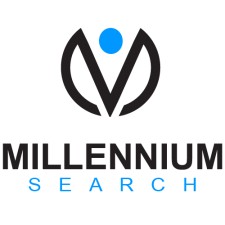 CHARLOTTE, N.C., March 28, 2019 (Newswire.com) - This spring, boutique recruiting firm Millennium Search celebrates the longstanding anniversaries of team members Sandy Bleich, senior partner, and Marc Fox, managing partner.
Sandy Bleich - Senior Partner
For the past nine years, Sandy Bleich has done nothing but build teams for growth. Her expertise in helping clients make key first hires and overhauling existing management to be positioned for the next stage of growth has led to the success of startups across all stages, as well as small public companies. She is able to work succinctly with the founders, executives and VCs because of her pre-recruiting experience, making her both an excellent communicator and knowledgeable insider. Bleich also works well with international companies due to a previous decade spent in Europe honing her global experience.
Before joining the world of recruiting, Bleich spent 25 years working as a technology executive focused in the areas of product, marketing and sales within financial, telecommunications and software sectors. This background positioned her uniquely for a successful career recruiting for product, sales and marketing C-level executives, senior managers, directors and VPs. By being the consistent lead recruiter at her first firm, she was able to move on to running her own operation. Making the move to Millennium Search nine years ago allowed her to leave the business side of things in the firm's hands while focusing fully on recruiting again. The team and its clients have reaped the rewards of her productivity and expertise as she has proven results time and again with her exclusive search model, making her a very valued partner.
Marc Fox - Managing Partner
Also joining Millennium Search nine years ago, Marc Fox has consistently provided his stellar sales recruiting expertise to the recruiting team. His focus has been delivering key hires to VC-backed early-stage U.S. companies or European-based companies eager to move into the U.S. market. Nearly 20 years ago, Fox began as a research intern before making the leap to full-time recruiting, primarily for companies based in Chicago and the surrounding Midwest region. Upon joining the Millennium Search team, his efforts expanded to include the entire U.S. This broad network of clients and candidates alike has created an extensive network which Fox uses to his advantage when securing sales-related hires for valued clients. His specialties include quota carrying sales, sales management (CRO, VP sales, RVP, director levels) and pre and post-sales roles.
Fox was Millennium Search's top recruiter in 2018, securing more placements for clients than any other team member, working extensively with clients to build out their sales teams and position their companies for greater growth potential. His efforts have allowed Millennium Search to continue its success rate in the sales verticals and have greatly contributed to the strength of its retained search business.
Experienced Recruiting Team Built for Results
Using its smaller size as an advantage, Millennium Search is able to remain agile and focused on the technology niche, resulting in effective solutions that address its clients' needs for exceptional talent. With the reach of a larger firm but the personal touch of a small company, Millennium Search's sharp focus allows its stellar recruiting team to quickly build an extensive network of high-quality talent with the same passion and expertise in the technology sector as its clients have. Because of the dynamic and flexible abilities that Bleich and Fox so specifically illustrate, the recruiting team is able to tailor solutions and generate optimal outcomes for clients, providing better value and greater responsiveness. The team's collaboration and expertise, led by Bleich and Fox, has a direct correlation with faster placements for clients. Millennium Search joins its clients in congratulating them both on their success and contributions to helping the startup industry grow over these past nine years.
For more information on Millennium Search or to speak to an executive recruiter, please visit http://www.msearchllc.com.
Source: Millennium Search LLC
Share:
---
Categories: Business Technology
Tags: Exclusive, Executive Search, Growth, Hiring, Product Management, Recruiting, Retainer, Sales, Staffing, Startup, Success, Technology
---