Millennial Momentum Picking Up in Oahu's Heated Housing Market
Press Release
-
Sep 6, 2016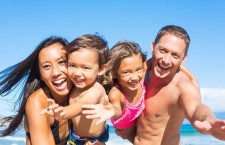 Oahu, Hawaii , September 6, 2016 (Newswire.com) - With interest rates holding low and steady, older Millennials who have delayed entering the housing market are starting to make their move. According to data from Locations, 34.2% of Oahu's 552 home buyers in 2015 were first time home buyers, and of that number 23% of those surveyed identified themselves as Millennials.
"Based on our years of experience working with the younger generation of home buyers, we recognize their hesitancy in attempting to purchase their first home," said Jon Whittington, President of Compass Home Loans, LLC. "Part of the reason why is due to a misconception that for first-time home buyers the smartest thing to do is accumulate wealth for a 20% down-payment before jumping into the market."
Compass believes that while being cautious might seem prudent, it can cost a Millennial far more to wait than to enter the market while rates are at historic lows. Besides, Oahu's housing inventory is already limited so the sooner one can make a move the more choices they will have.
"If rates go up by just 1%, there will be a substantial impact on affordability for a Millennial. We try to educate our customers about the lost opportunity cost of not entering the market. Waiting will never make you a home owner," said Andrew Kim, EVP, Production Manager title for Compass Home Loans, LLC.
Not only does waiting affect a potential buyer's ability to afford a loan, it also results in missing out on growth opportunities afforded from a property appreciating. "We're in a trade-up market," said Kim. "That means if you buy something smaller that you can get a loan for now, in a few years you'll be able to trade up to something larger using the property's value to increase your next down payment."
Here are few numbers to help put this into perspective: $413,000. That was the median price of an Oahu condominium in June – up 22% from $338,500. Single-family home prices are also skyrocketing – up 9% from $700,000 to $760,000. Note that median price means half the condos and homes sold for less, and half sold for more. In fact, in slightly less than half of Oahu's fifteen markets, the median sales price topped $1 million.
"Purchasing a home in Hawaii is a great investment, but the high cost can be challenging for Millennials," said Whittington. "We work with many parents who are helping their children afford their first home. It's not only a good way to get them out of the house, it's a great investment in their future"
Anybody who wants to learn more about how to enter the market, and financial strategies that make the dream of home ownership a reality, should contact Compass Home Loans LLC, to get prequalified and receive advice and guidance on how to get into Hawai'i's booming real estate market.
About Compass Home Loans, LLC
A full-service, Hawaii-based mortgage banking company, Compass Home Loans, LLC is licensed as a Hawaii Mortgage Loan Originator Company and a sponsored third party originator authorized to originate FHA and VA loans. NMLS# 1194719. Compass Home Loans, LLC is regulated by the Hawaii Division of Financial Institutions. http://compasshawaii.com
Source: Wind On Water Communications, LLC
Share:
---
Categories: Business News, Business to Consumer, Real Estate, Lending and Borrowing, Mortgages and Loans
Tags: Compass Homeloans, First Time Homebuyers, Hawaii Mortgage Loan, Millennials, Mortgage
---