Mid America Logistics Announces New Office in Nashville, Tennessee, and Naming of Charlotte Office as Its Enterprise Operations Center
Press Release
•
updated: Feb 26, 2019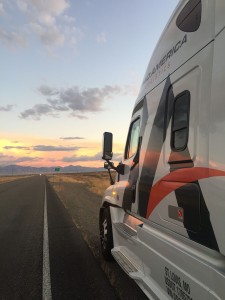 ST. LOUIS, February 26, 2019 (Newswire.com) - Mid America Logistics, one of the fastest growing technology-enabled logistics and trucking companies in North America, continues domestic expansion plans by opening it's seventh US Operations Center in Nashville, Tennessee. The office commenced operations in February with six employees and plans to hire an additional ten employees in 2019. One of the firm's St. Louis based Market Directors, Brandon Bay, assumed the leadership role.
Mid America Logistics' President, Mark Kummer stated "Nashville is one of the fastest growing markets in the United States. The access to talent and it's centralized location makes it an excellent gateway to clients and carriers the Southeastern United States."
In 2018, Mid America Logistics truckload shipping volume increased 204% over 2017. Also, company revenues grew 223%, exceeding $119 million compared to 2017 when the company booked just over $53M.
In conjunction of Mid America Logistics' record growth in 2018 and to support projected expansion plans, it has designated its Charlotte, North Carolina office as it's Enterprise Operations Center (EOC). This office is being converted to a 24/7/365 operation making it the second Mid America office outside its St. Louis headquarters to do so. The EOC is engineered to manage stringent KPI's, employing high levels of automation to meet the demands of large shippers. Joshua Brewer has been promoted to Director of Enterprise Operations and will lead the EOC. Brewer, a North Carolina native, built Mid America Logistics first branch office and the company's largest operations center.
Mid America Logistics' Vice President of Operations Joshua Cale stated, "Since inception, our Charlotte Operation pushed boundaries and helped shape Mid America's rapid growth in 2017. Furthermore, our greatest traction with large accounts occurred in Charlotte. This makes the designation of the EOC a sustainable business decision."
In conjunction with the EOC announcement, Mid America Logistics expects to add ten professional positions in Charlotte, North Carolina in 2019.
About Mid America Logistics
Mid America Logistics is the fastest growing transportation firm based in the Gateway Region. With offices in St. Louis, Charlotte, Cincinnati, Jacksonville, Nashville, Phoenix, Northwest Arkansas and Guadalajara, Mexico, Mid America has made its mark in the fields of trucking, logistics, and technology. Employing over 130 employees across seven states, the company offers full truckload, less-than-truckload, and transportation technology services to clients in the food production, retail, CPG, industrial, and agricultural industries. The company has been recognized as a Top Workplace by the St. Louis Post Dispatch and as one of the Gateway Regions fastest-growing private companies in the St. Louis Business Journal.
For more information, please call or email:
Jamie Leone
+1 314 550 1992
www.midamlogistics.com
Source: Mid America Freight Logistics, LLC