Michigan IT Company Delivers on Nurses' Perspectives on Patients With Limited English Proficiency
It's a matter of patient safety, quality care, workflow efficiency and care equality.
Press Release
-
updated: Feb 20, 2018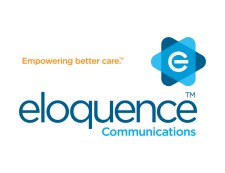 ANN ARBOR, Mich., February 20, 2018 (Newswire.com) - It's a matter of patient safety, quality care, workflow efficiency and care equality.  Patient-centered care is challenging to implement when patients have special language needs, such as those with limited English proficiency (LEP). Patients with LEP suffer more adverse events than their English-speaking counterparts. The deployment of Language Access Services continues to be underutilized, disruptive to nursing workflow, time-consuming and delays patient care.  Eloquence Communications, Inc. has created a comprehensive solution that empowers healthcare providers to provide safer, more efficient, higher quality and more equitable care.
Research at a large metropolitan hospital guided the design and development of Eloquence so that its ease of access and ease of use would enhance, improve and encourage better communication between LEP patients and their care providers.
In a recent publication, "Perspectives of Nurses on Patients with Limited English Proficiency and Their Call Light Use" by Galinato, et al., barriers to effective communication with LEP patients include frustrations with the call light system. LEP patients avoid it because they cannot speak to the providers who enter the room.
"So, it's hard ... they [LEP patients] don't use the call light you're not sure if they're doing ok in there [hospital room]."
"He [patient] actually went about ten hours without food because there was communication break-down between the nurse and him and she thought that he would be able to signal that he was hungry. He never really asked for food, probably because he was not able to communicate that."
"So you might think that she's [patient] understanding what you're saying and then you end up on completely different pages."
"It's almost more frustrating to spend 10 minutes trying to use gestures to communicate."
Barriers to effective communication with LEP patients also include lack of resources (flashcards, interpreters, and telephonic/video interpreters) and those resources not being readily available, and consequently ineffective when implemented.
"They [flashcards] are at the charge desk . . . not readily available."
"Sometimes they [interpreters] are harder to get because there are only a limited amount of interpreters."
"The one I put in today [request for an interpreter], she came, like, 2 hours later."
"If the [patient] admission comes on Friday night, we're not gonna be able to get an interpreter until Monday . . . It'll be a lapse in communication during that time."
"I've used the interpreter phone two or three times. Uhm, and a lot of it is when you're trying to do more extensive questioning and things like that."
"It becomes really hard because you have to go through dialing it and everything, uhm; just for simple questions."
Nurses in this study share their thoughts on how to create a better nurse call system to address the language barrier.
"I'd love a separate button that if you hit it and this works for everybody regardless of language, it [request] goes strictly directly to me [nurse] because they need pain meds techs cannot do it."
"They [patients with LEP] could speak into it [call light] whatever language they are speaking, and then it comes back to me in English."
"It [direct translation with the call light system] would cut back on you know, patient and staff frustration with plan of care and stuff like that."
Eloquence underwent multiple design iterations to ensure its implementation would effectively address all ease of access and ease of use concerns with current technologies.  Nurses in this study weigh in their impression of Eloquence.
"I think it [Eloquence] would facilitate communication much better."
"As far as the non-English speaking patients they've got those pictures and they'll be able to understand better as well. The thing is that it would allow them [patients with LEP] to pretty confidently request specifically what they want; stuff that before that they may have had some difficulty communicating and we understand it now."
Nurses commented on how Eloquence can reduce non-value activity, save them time and empower them to deliver better, safer care.
"You could save a lot of time for the patient in getting pain meds or nausea meds because you would know what they want."
"The aide doesn't have to go in and say, "what do you need?" If they [patients] are having pain, then they have to come and find us . . . It's [appropriate] triage . . ."
"It [Eloquence] breaks down that they specifically need, if they wanted to get cleaned up, we [nurses] would know to go get a bag, bath towels, linen."
"Being able to choose what they want, you know their safety factor. They would feel safer because they are able to communicate."
"I [nurse] think a lot of patients even if they do speak a little English still prefer their native language . . . So being able to choose what they want would help them a lot . . . a lot more."
"I think they [patients with LEP] would feel more satisfied with their care because they can actually explain to us what they need . . . I think they would be happier as patients to be able to express their needs."
According to Galinato et al., "The results of this study further validate the complexity of issues surrounding communication between English-speaking nurses and patients with LEP, starting with initiating the communication through the use of call lights. Health systems must ensure that nurses and clinicians are well equipped to provide high-quality patient-centered care to this vulnerable LEP patient population."
About Eloquence Communications, Inc.
Eloquence Communications, a healthcare IT company founded by Dr. Lance Patak and Dr. Bryan Traughber, is dedicated to improving the delivery of care through the development of patient- and provider-centric communication solutions. Drs. Patak and Traughber have committed to helping healthcare facilities achieve optimal staffing allocation and workflow efficiency while driving improvements in patient communication, safety, outcomes, and satisfaction, in an impactful way.
For more information about Eloquence Communications, Inc., contact:
Eloquence Communications, (855) 422-3567
Montie M, Galinato J, Patak L, Titler M. (2016). "Perspectives of nurses on patients with limited English proficiency and their call light use". Glob Qual Nurs Res; 3:1-9.
This research was supported by Small Business Technology Transfer Program of the National Institutes of Health (NIH) under award number R42MD006149.
Source: Eloquence Communications, Inc.
---
Categories: Healthcare, Healthcare and Medical Informatics, Healthcare Technology, Nursing
Tags: care equality, healthcare communication devices, healthcare IT solutions, hospital communication, limited English proficiency, non-value added time, nursing workflow, patient safety, quality care, workflow efficiency
---