How to Bypass the Outdated Technology Upgrade: Eloquence Communications Closes the Call Light Communication Technology Gap
Press Release
-
updated: Mar 22, 2018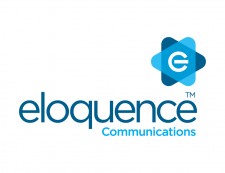 ANN ARBOR, Mich., March 22, 2018 (Newswire.com) - In a recent publication, "Conduits to care: call lights and patients' perceptions of communication" by Montie, et al., research shows that patients rely on their call light as a lifeline to getting their healthcare needs met. This same study also identified that patients perceive the current state of call light technology as outdated, not user-friendly and can negatively influence the quality of the care they receive. Persistent delays and missed care, inherent to the gaps in current call light technology, result in patient safety failures leading to adverse and sentinel events. Quoting the study, patient's explained:
"I tried to get out of bed to go to move to answer the phone, not realizing all the tubes and wires I had. I ended up falling and hitting my head. I laid there, a good hour …"
"Like when I was having that anxiety attack… I had to wait one and a half hours …"
With so much inefficiency inherent to traditional nurse call systems, it is nearly impossible for hospital administrators to make any meaningful progress improving workflow efficiency. Furthermore, administrators remain extremely limited in ways to optimize staffing resource utilization, as well as reduce non-value added time for skilled providers without negatively impacting patient safety and quality of care in the process.
There are dozens of reasons why patients push their call light; some urgent, some not. Nurse aides or patient care technicians efficiently fulfill some patient requests, while other needs require a skilled provider. Each day in the hospital, at any given moment, health care providers are multitasking, struggling to prioritize with providing quality patient care, all while being interrupted by other requests or demands for assistance from other patients or providers.
Extensive research conducted at a large metropolitan hospital has identified four keys shortcomings of call light technology that, if solved, would help close the technology gap and help organizations provide the level of safety and quality care patients and regulatory agencies expect.
1.     It lacks relevant transparency. Providers should be able to make a single trip to the room.
"Hitting a general button, the nurse has to come in here to see what you need, then leave, then come back. It has to be more efficient for the nurses. They wouldn't have to make three trips in here to take care of one problem."
2.     It lacks prioritization of care. Providers should know which needs are urgent and which are not. Providers should always be able to prioritize their tasks and patient needs.
"It would be better for the nurses too. If they had a serious patient and I just needed a juice, they wouldn't have to come running in here. They can finish with the serious patient and then maybe come in here and check on me to make sure I'm okay."
"They sometimes rush in here from another room, thinking it's really important and all you needed was a cup of ice."
3.     It lacks specification for who should respond, the nurse or the tech. The right provider should be able to respond to the right need, at the right time. This goes back to relevant transparency.
"Depending on who gets the call. Like the techs would get the comfort-related items. Then the nurse would get more of the medication calls and assistance calls."
"This call light does not let them know what I want and who I need."
4.     It lacks privacy. It shouldn't require publicly announcing your need over an intercom.
"Some things you don't want people to know, especially in the hospital. You don't want people to know your chronic illness or whatever it may be."
"It may be disruptive to your neighbor. Because you're having a conversation over the intercom."
Eloquence solves these problems and closes the technology gap inherent to traditional nurse call systems. Both patient and provider-centric, the user interface enables patients to select their specific request, which is then immediately transferred to the best provider, stratified and routed across skilled and non-skilled providers. One-touch transfer, reminder prompts, and tracking fulfillment all play a role in making the prioritization and delivery of safer, higher quality care feel effortless.
About Eloquence Communications, Inc.
Eloquence Communications, a healthcare IT company founded by Dr. Lance Patak and Dr. Bryan Traughber, was established to help healthcare facilities achieve outcomes improvement in a meaningful way that is clinically and financially relevant. Eloquence streamlines nursing workflow achieving unprecedented transparency, efficiency, prioritization of care, optimal guidance with staffing allocation and staffing mix, all while reducing non-value added time for skilled providers and enabling safer, better quality care.
For more information about Eloquence Communications, Inc., contact:
Eloquence Communications, (855) 422-3567
Montie M, Shuman C, Galinato J, Patak L, Anderson CA, Titler M. (2017). Conduits to care: call lights and patients' perceptions of communication. J Multidiscip Healthc;10:359-66.
This research was supported by Small Business Technology Transfer Program of the National Institutes of Health (NIH) under award number R42MD006149.
Source: Eloquence Communications, Inc.
Share:
---
Categories: Nursing
Tags: call light, healthcare IT, non-value added time, nurse call systems, nursing workflow, patient communication, patient falls, patient safety, quality care, workflow efficiency
---