Metal Supplier Alloys International Specializing in Difficult Specs, Rare Grades, and Custom Conversions
Press Release
•
Feb 23, 2023
By offering unique specialty services, Alloys International is able to ensure that its customers receive materials that meet their exact needs.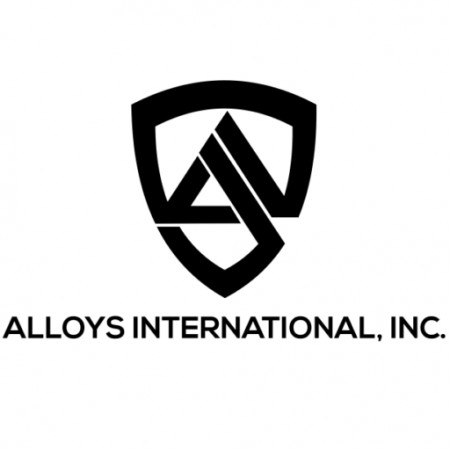 RONKONKOMA, N.Y., February 23, 2023 (Newswire.com) - As a supplier of specialty metals and alloys, Alloys International, Inc. knows just how essential it is that companies are able to access the right products for their project needs. With almost 30 years in the industry, Alloys International is proud to be the global supplier that businesses call on for all forms of metals and alloys, including refractory and exotic alloys that can be difficult to source from other suppliers.
Central to Alloys International's services is their ability to source a wide range of materials for their customers, particularly materials of rare grades and difficult specs. Alloys International is also able to custom convert billet to meet customers' bespoke requirements.
With the resources and engineering expertise to source or custom-produce materials, Alloys International offers a reliable solution for meeting non-standard material requirements. The key to this ability is the company's ever-growing list of specialty services, from chemical milling and laser cutting of materials to physical precision testing and magnetic particle inspections.
For Alloys International's customers, the company offers a smart workaround for avoiding complexities, waste, or product-line disruptions due to extensive mill minimums or lead times. Alloys International further sets itself apart with its extensive resources and industry expertise, which help ensure that businesses can either locate materials that meet non-standard requirements or have them produced to their exact specifications. In addition, Alloys International's large billet inventory allows them to custom convert smaller material quantities, with substantially reduced deliveries compared to traditional mills.
Featured products include small-diameter precision tubing, refractory and exotic alloys, and controlled expansion and electronic alloys. Benefits of these and other top-quality Alloys International products include the ability to withstand corrosion and use in high-heat applications, plus adaptability to various projects and specs.
Interested readers who would like to learn more about Alloys International, their products and services, and their quality certifications can find additional information by visiting the Alloys International website or by contacting the company directly.
About Alloys International, Inc.
Alloys International, Inc. has been a global supplier of metals and alloys for nearly three decades and offers extensive experience helping businesses meet their metal supply needs. With a wide range of products and the ability to source or produce custom products as needed, Alloys International, Inc. provides businesses with a qualified metal and alloy partner, as well as an expert resource for solving all metal supply challenges.
For more information, please visit www.alloysintl.com.
Contact:
Alloys International, Inc.
(631) 342-0043
info@alloysinternational.com
Source: Alloys International, Inc.