Medical Companies Look to Newswire's Financial Distribution to Reach Right Audience With COVID-19 News
Newswire is offering a comprehensive distribution network to help companies that are conducting early-stage vaccine trials and assisting frontline workers by supplying personal protective equipment.
Press Release
-
updated: Jul 7, 2020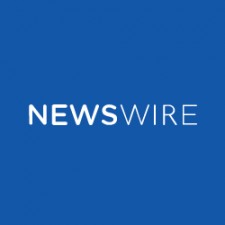 NEW YORK, July 7, 2020 (Newswire.com) - Leaders in the pharmaceutical and biopharmaceutical spaces are working rapidly to produce an effective vaccine for the novel coronavirus, all while continuing to produce large quantities of essential items and personal protective equipment (PPE) for millions of essential workers and American citizens on a daily basis. Newswire aims to assist companies in their efforts to distribute informative communications campaigns regarding these efforts, and its Financial Distribution Network offers an advantageous platform for CMOs and company executives who are looking to make the most out of their media, marketing, and communications strategy. 
In the pharmaceutical sector, Johnson & Johnson and Pfizer have issued announcements regarding the status of their COVID-19 vaccination trials in the past month. CNBC recently reported that Johnson & Johnson expected to begin human trials in the second half of July. Furthermore, developments are moving quickly for the medical industry as a whole, with the demand for PPE rising with American businesses reopening across the country. As more vaccine and equipment-related information becomes available, Newswire looks to help companies distribute news, relevant stories and major breakthroughs across its network. 
"In a news cycle like this one, trending topics like vaccines and equipment are timely and crucial to the public and investor community," said Anthony Santiago, Newswire's VP of Marketing. 
"If you are involved with the testing or production of a vaccine, or if your brand is making significant efforts to supply healthcare institutions and the general public with respirators, sanitizers, and other essential items, Newswire's financial distribution service allows companies reach the right media to capitalize on industry trends while remaining cost-efficient." 
Newswire's financial distribution services give medical leaders the ability to expand their influence across their own industry, as well as in the global investor community. By distributing company news and relevant information to financial content aggregators, financial portals and databases, as well as major broker terminals such as Bloomberg, Thomson One and Thomson Reuters Eikon.
"Timing is so important when it comes to media engagement. When it comes to campaign implementation, we look to see if our clients have stories that could provide unique and relevant information on a trending topic in the industry. This is a necessary step that helps maximize their campaign's overall reach and impact," said Charlie Terenzio, Newswire's VP of Earned Media Advantage Business. 
Newswire's comprehensive and efficient financial distribution platform simplifies the media targeting process IR and communications professionals. With filtering options across different groups of media contacts, investors, analysts, and financial researchers, companies can create powerful campaigns that help them get ahead of their competitors in their industry news cycle - in turn generating increased levels of brand awareness and web traffic.
Learn how Newswire can help your company get a jump on trending stories in your industry by navigating to the Financial Distribution page.
About Newswire​
Newswire delivers press release and multimedia distribution software and services (SaaS) that empower the Earned Media Advantage: greater brand awareness, increased traffic, greater return on media and marketing communications spend and the competitive edge. With over a decade of experience, Newswire continues to provide its customers with the ability to deliver the right message to the right audience at the right time through the right medium.​
To learn more about how Newswire can help you, visit http://www.newswire.com.
Contact Information
Charlie Terenzio
VP of Earned Media Advantage Business 
Newswire
Office: 813-480-3766
Email: charlie@newswire.com
Source: Newswire
Share:
---
Categories: Healthcare and Medical News
Tags: COVID-19, medical companies, Medical News, medical updates, Newswire, Newswire News
---