Media Pitching can Maximize a Press Release's Reach
Press Release
•
Aug 15, 2023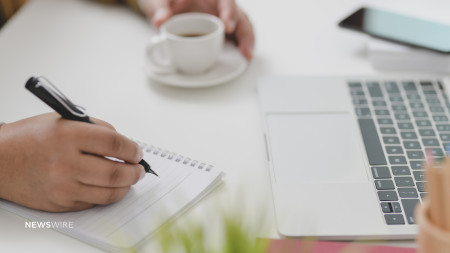 RALEIGH, N.C., August 15, 2023 (Newswire.com) - A press release is an effective marketing tool that allows companies to share their message to their target audience.
However, press releases alone can only take a message so far. That's why media pitching is essential.
Media pitching is a concise email, phone call, or direct message that outlines the main message of a press release for the media.
As experts in press release distribution, Newswire understands the importance of media pitching and has included it in its Press Release Optimizer (PRO).
"A well-crafted press release in combination with an effective media pitch can help a business grow, build brand awareness, and establish itself as a leader in its industry," said Jennifer Hammers, Executive Vice President of Sales and Marketing at Issuer Direct. "Our team of experts continues to help our MEDIA PRO and TOTAL PRO customers create and send strategic pitches which have resulted in hundreds of earned media mentions this year alone."
Media pitching is a vital part of press release distribution as it:
Offers additional information that's unique to the brand and the topic being discussed.
Humanizes the story by providing personal details that capture the attention of the reader.
Extends the life of the press release by amplifying the message and expanding its reach.
To learn more about how Newswire is helping businesses reach their goals with its industry-leading solutions, visit Newswire.com.
About Newswire
Newswire is a media technology company that provides its clients with the Press Release Optimizer, which consists of press release distribution, media databases, media monitoring, and online media rooms that power the Media Advantage: greater brand awareness through earned media, increased online visibility through content strategy and planning, as well as greater SEO recognition.
Through its disruptive Press Release Optimizer, relentless commitment to customer satisfaction, and passion for customer performance, Newswire is automating media and marketing communications for large and small businesses seeking to deliver the right message to the right audience at the right time for the right purpose.
To learn more about Newswire and its Press Release Optimizer, visit Newswire.com and discover why our customers have named us #1 for Customer Satisfaction and Ease of Use for four years in a row. For more information, visit https://www.newswire.com.
Newswire is a wholly owned subsidiary of Issuer Direct, a leading communications and compliance company, providing solutions for both Public Relations and Investor Relations Professionals. For more information, please visit www.issuerdirect.com.
Source: Newswire