MCMtech Launches Feature-Rich, Cutting Edge Motiondeck Software Platform
Press Release
•
updated: Nov 2, 2018
Motiondeck is MCMtech's first new platform release in a decade. It offers more features and new tools to increase asset accountability, reduce maintenance turnaround, and improve user experience.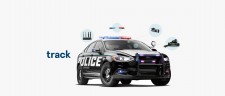 BIRMINGHAM, Ala., November 2, 2018 (Newswire.com) - Mcmtech develops best in class asset management software solutions enabling our customers to track, manage, and maintain their complex equipment and inventory. The new Motiondeckplatform is the industry's most powerful software tool yet showcasing feature-rich, web-based applications with enterprise capability. Motiondeck offers more features, more choices, and more benefits!
With Motiondeck, all of our solutions can be cloud-based or on-premise on your own private network. Users have more flexibility with streamlined communications and the ability to access information more easily since all solutions powered by the Motiondeck platform are compatible with Windows, Android, and iOS devices using a web browser.
Existing customers can upgrade to Motiondeck making Commshop and Commassetmore powerful with the all new site manager application and built-in dashboard feature. Each of the modules and applications within Motiondeck are highly configurable helping our customers define and implement efficient work-flow processes. Improved automatic alerting is just another way MCMtech's software tools help our customers increase effectiveness and enhance their user experience.
Motiondeck can help:
Increase accountability for equipment & inventory tracking
Improving work-flow processes by expediting communications
Increase employee efficiency with automatic alerts & integrated dashboards
Reduce maintenance turnaround time by allowing updates in the field
Improve customer service by giving end users "light" access to view their data and submit on-line requests
Find out more about why our customers are upgrading to Motiondeck by visiting www.mcmtechnology.comor emailing us at sales@mcmtechnology.com
About MCMtech
Headquartered in Birmingham, AL, MCMtech's solutions provide complete life-cycle management of complex, mission critical assets by automating processes for tracking, managing, maintaining, billing, accounting for and retiring assets. Their technology is being used to track over 2,000,000 assets valued at over $5 billion. MCMtech has a strong presence in the Federal, State, and Local Government market where solutions like Commshop and Commasset bring an unprecedented level of operational efficiency for customers supporting radio communications evidenced by hundreds of implementations including 18 statewide systems. With over 20 years of experience, MCM also offers Motiontrack and Motion360 solutions which are geared towards markets such as telecommunications, transportation (airports, port authorities, etc.), utilities, information technology, energy and more.
Source: MCMtech
Related Media