How to Maximize Press Release Exposure With Media Pitching
Press Release
•
Jan 14, 2022
Newswire shares how media pitching can maximize a press release's reach and exposure.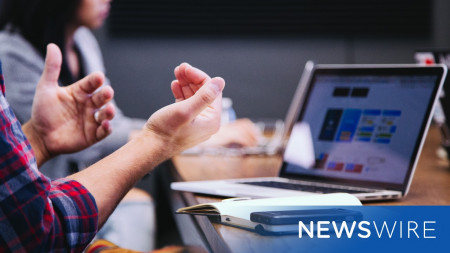 NEW YORK, January 14, 2022 (Newswire.com) - A press release is a marketing vehicle that delivers a company's message to its target audience. But a press release can only reach so far on its own.
This is where media pitching comes into play. A media pitch is a short and to-the-point email (it can also be a phone call or a social media direct message) that's written specifically for the media and highlights the main message of a press release.
As an industry leader in press release distribution, Newswire understands the value and importance of strategic media pitching and has not only included it in its Media Advantage Plan (MAP) but has also created its Targeted Pitch Campaigns product to help companies of all sizes and industries maximize the exposure of their press releases.
"Our team of experts know what goes into crafting a strategic media pitch, and this knowledge has helped our clients earn features in relevant national, local, and industry publications," said Charlie Terenzio, CMO and SVP of Media and Marketing Communications at Newswire.
Media pitching is an invaluable part of press release distribution as it:
Provides additional details related to the story. Offering additional facts and figures that are unique to your brand and the topic at hand is a great way to add depth to your media pitch and capture the attention of the journalist you're reaching out to.
Humanizes the story. Press releases stick to the facts while media pitches expound on that information in a way that's personal and focused on the reader of the targeted publication.
Extends the life of a press release. As mentioned before, a press release on its own can only go so far. Media pitching that leads to earned media coverage expands the reach and amplifies the message of the story.
"A newsworthy press release paired with a strategic media pitch is a winning combination that'll help companies expand, build brand awareness and position themselves as thought leaders in their industry," Terenzio added.
To learn more about how Newswire is helping companies leverage the power of media integrated solutions to grow their audience, expand their reach, and implement an effective go-to-market strategy, visit Newswire.com today.
About Newswire
Newswire is a technology company that delivers press release distribution, earned media outreach, SEO traffic, and lead generation through campaign automation to help businesses land impactful media coverage, drive website traffic, generate qualified leads, and grow brand awareness. Through its industry-leading technology and its commitment to customer satisfaction, Newswire provides true value for businesses at a fraction of the cost of other solutions.
To learn more about press release distribution or the Media Advantage Plan, visit Newswire.com and check out why our customers have named us #1 for Customer Satisfaction in our industry for four years in a row.
For more information, visit http://www.newswire.com.
Contact Information:
Charlie Terenzio
CMO and SVP of Media and Marketing Communications
Newswire
Office: 813-480-3766
Email: charlie@newswire.com
Source: Newswire