Max-IR Labs Awarded $225K Phase I NSF STTR Grant for Real-Time Continuous Water Quality Monitoring Sensor Development
Press Release
•
updated: May 17, 2018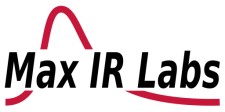 DALLAS, May 17, 2018 (Newswire.com) - Max-IR Labs, an optical sensor development company based in Dallas, Texas, today announced it has been awarded a Phase I Small Business Technology Transfer (STTR) grant of $225,000 from the National Science Foundation (NSF) to continue its development of a novel real-time optical sensor for nitrate detection in water and soil.
The grant will enable Max-IR Labs to develop its proprietary patent-pending online sensor instrumentation for the determination of nitrate and ammonia concentrations in water. This development addresses the critical need for a real-time, self-calibrating water quality monitoring technology that is not susceptible to bio-fouling and scaling and can be implemented to optimize biological nutrient removal (BNR) processes in both centralized and on-site waste water treatment systems.
Optimization of biological nitrate removal processes and reduction of the related waste water treatment costs require implementation of reliable online low-maintenance sensor packages. The nitrification and de-nitrification process that oxidize ammonia to nitrate require generation of dissolved oxygen. This consumes the vast majority of a municipal waste water treatment plant's electrical energy usage. Max-IR Labs' R&D efforts target development of a cost-effective online monitoring solution to facilitate optimal performance of nitrate and ammonia removal systems, resulting in aeration energy cost savings and a more constant effluent quality.
Driven by recent advances in infrared (IR) technology, the proposed sensor will provide superior performance and flexibility, while being 70% less costly than traditional UV instruments and more robust and versatile than ion-selective electrodes (ISE).
Elevated levels of nitrate in environmental water bodies usually result from human activities, such as overuse of chemical fertilizers in agriculture and improper disposal of human and animal waste. Nitrate sensors are becoming increasingly important tools for water quality monitoring. Excess levels of nitrates in rivers and lakes can trigger algal blooms and biodiversity loss with consequences that affect the economy and pose a threat to human health. Max-IR Labs' high-performance, low-maintenance optical sensor technology will enable deployment of a dense real-time monitoring network in water treatment facilities, freshwater sources, and agricultural watersheds, and will gain a significant foothold in the $6.8B global water quality monitoring equipment market.
Max-IR Labs is currently in discussion with potential commercial and public-sector partners regarding the adoption of Max-IR Labs' water-quality sensor technology to help assure safe drinking water and efficient wastewater treatment, and to help safeguard the environment.
About Max-IR Labs: Max-IR Labs, founded in 2017, develops infrared sensor solutions for chemical and thermal analysis. The company provides scalable IR sensor technologies to industries that require specific chemical and thermal monitoring capabilities for R&D, production, and environmental controls, as well as solutions for the U.S. defense market. To learn more about Max-IR Labs, visit: https://max-ir-labs.com.
About the National Science Foundation's Small Business Programs: The National Science Foundation (NSF) awards roughly $200 million annually to startups and small businesses through the Small Business Innovation Research (SBIR)/Small Business Technology Transfer (STTR) program, transforming scientific discovery into products and services with commercial and societal impact. The non-dilutive grants support research and development (R&D) across almost all areas of science and technology helping companies de-risk technology for commercial success. The NSF is an independent federal agency with a budget of about $7 billion that supports fundamental research and education across all fields of science and engineering. To learn more about the NSF SBIR/STTR program, visit: www.nsf.gov/SBIR.
Media Contact:
Katy Roodenko
phone: 214-228-7213
www.max-ir-labs.com
Source: Max-IR Labs