Mason Baxter - US Post Upbeat Jobs Report for July
Mason Baxter: The US economy created 209,000 jobs in July compared to expectations of 183,000.
Press Release
-
updated: Aug 30, 2017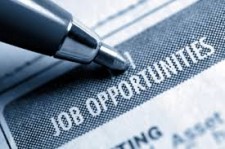 Shanghai, China, August 30, 2017 (Newswire.com) - Mason Baxter: US employers continued the strong summer trend for jobs with the creation of 209,000 during April against consensus forecasts for 183,000. The number took the official unemployment rate to just 4.3%, the lowest since 2001.
The Bureau of Labor Statistics data showed that food and beverage contributed the lion's share of the gains with 53,000 new positions created, followed professional and business services on 49,000 while healthcare weighed in 39,000.
Closely watched wage growth remained steady at an annualized rate of 2.5% leading many to speculate that the solid report would enable the Federal Reserve to continue its program of interest rate increases this year.
"There's nothing ambiguous about this jobs report," said a researcher at Shanghai-based broker, Mason Baxter. "This is precisely what the Fed is looking for to justify its monetary tightening program but, the fact remains that the jobs being created aren't well-paying, full-time positions. There's a heavy bias towards part-time roles in sectors typically associated with low pay," added the Mason Baxter researcher.
July's data wasn't the only positive news on the job creation front. June's nonfarm payrolls data was revised upwards from 222,000 to 231,000 while May's was cut slightly from 152,000 to 145,000. Investors will be paying close attention to the next move by the Federal Reserve which recently sounded a note of caution over the outlook for interest rate hikes.
"We think the Fed's likely to take heart from this data but we don't expect the central bank to suddenly become aggressive in terms of its timetable for what it calls 'normalization' of interest rates," concluded the researcher.
The US dollar, which had fallen to a 15 month low against a basket of the currencies used by its 6 largest trading partners, was boosted by the good news with the dollar index (DXY) jumping from its low of 92.548 to 93.330 by the end of Friday's session.
_______________
Business News China
​OneLujiazui, 68 Yin Cheng Road, Pudong, Shanghai, 200120 China media@businessnewschina.com
Source: Mason Baxter
Share:
---
Categories: Economy, Finance, Unemployment
Tags: Emploment, Federal Reserve, Jobs, Mason Baxter, MasonBaxter
---