Maria S. Jelescu Dreyfus, CEO of Ardinall Investment Management, to Join XiO, Inc., Board of Directors
Press Release
•
updated: Nov 17, 2020
The executive's expertise in energy infrastructure complements XiO's plans for growth and expansion into new industry verticals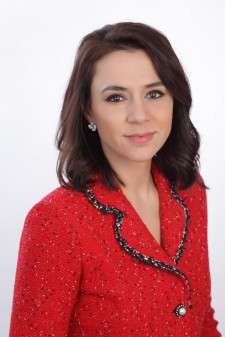 SAN RAFAEL, Calif., November 17, 2020 (Newswire.com) - ​​XiO, Inc., a pioneer in cloud-based SCADA technology, has announced that Maria S. Jelescu Dreyfus, CEO and Founder of Ardinall Investment Management, has joined the company's board of directors. Ms. Dreyfus' deep expertise in energy infrastructure and finance compliments XiO's mission to revolutionize process control and asset management leveraging cloud-based technology. Prior to founding Ardinall Investment Management in 2017, Ms. Dreyfus spent 15 years at Goldman Sachs, where she served as a Portfolio Manager and Managing Director in the Goldman Sachs Investment Partners (GSIP) Group.
"The addition of Maria to the XiO board of directors comes at an optimal time, as we continue to execute on our plans for growth and expansion into new markets," says XiO CEO Malcolm Thompson. "XiO's market-leading technology is revolutionizing the SCADA industry and process optimization across multiple industries. Our unparalleled IIOT technology is designed to empower users to leverage data and constantly improve processes while simplifying operations and saving money. Thousands of customers rely on XiO to provide enhanced control, improved cybersecurity, and greater reliability for their critical systems."
Ms. Dreyfus currently serves as a director on the board of Macquarie Infrastructure Corporation, on the board of CDPQ (one of Canada's largest pension plans), and on the advisory board of Eni Next (Eni SpA's corporate venture arm). She also sits on the advisory board of the Center on Global Energy Policy at Columbia University and serves as co-chair of their Women in Energy program. Of her new role on XiO's board, Ms. Dreyfus noted, "XiO is really positioned at the forefront of where industrial controls are going. I'm extremely excited to play a role in their continued growth, both in the water segment and other industry verticals."
XiO's Cloud SCADA® System provides real-time monitoring and control of mechanical systems at a fraction of the cost of traditional SCADA. XiO's patented field technology and cloud-based user interface make critical system data and controls available anytime, anywhere via web-enabled devices, while providing enhanced security from cyber threats. Available in standard or custom configurations, all systems are modular, scalable, and pre-configured for easy installation. Powerful analytics provide operators with actionable information at their fingertips, giving staff insights to make data-driven decisions and better manage resources. Full system remote control capabilities promote telework options for employees while enhancing system resiliency in the face of natural disasters.
Source: XiO, Inc.