Manage HR Recognizes SGEi as a Top Ten Change Management Company Globally
Press Release
•
Dec 1, 2021
Customer Experience (CX) and Employee Experience (EX) consulting company, SGEi, is recognized as one of the top 10 change management companies in the world by Manager HR for their culture transformation efforts.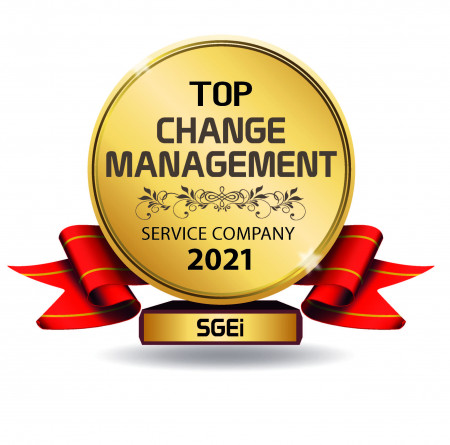 LAS VEGAS, December 1, 2021 (Newswire.com) - Manage HR recognizes SGEi as a top 10 change management company globally. Featured in the Change Management edition, SGEi is honored to receive the award as one of the most influential change management companies in the world for its efforts in helping companies elevate individual and company performance and transform company culture.
At SGEi, they define culture as the collective hearts and minds of a group of people. It's not a question if you have a culture; a more legitimate question is if the hearts and minds of your employees are in such a state to help you deliver on your brand promise to your owners, customers, and the community. For the past 20 years, SGEi has been assisting companies in assessing the state of their culture, developing strategies to improve their employee experience, elevate leadership competencies, refresh key cultural mechanisms, and guide businesses through the transformation process.
"Employee Experience Strategy is no longer an HR thing nor an optional thing. It is a business thing. It is everything for your customers. No matter what business you are in, you need a clear EX strategy if you are serious about attracting, engaging, and retaining the best talent in your industry." - Shane Green, SGEi founder and culture expert.
About SGEi: SGEi is a consulting company specializing in changing the mindsets and elevating the habits of frontline staff, supervisors, and managers across multiple industries. Founded by the world-renowned speaker, author of Culture Hacker, and host of Travel Channel's Resort Rescue, Shane Green, SGEi has established itself as an international leader in the culture transformation space for companies serious about their customers' experience and business performance. SGEi partners with customer-oriented brands across all industries, designing and delivering CX and EX strategies that ensure a profitable, productive, and performance-driven brand, culture, and business. Contact a representative at connect@SGEinternational.com or visit the website at https://sgeinternational.com/ to learn more.
About Manager HR: Manage HR is a print and digital magazine with a total subscription of 104,000 from the HR industry. It provides a comprehensive platform for senior-level HR industry experts, acquirers, and decision-makers to share their insights following a unique learn by peers' approach.
Source: SGEi