Make New Year's Resolutions Come True at Luxury Facility for Drug & Alcohol Rehab
Luxury, Executive Facility Makes Life-Changing Future Possible for 2017
Press Release
-
updated: Jan 17, 2017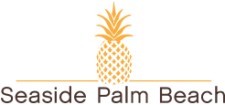 Palm Beach, Florida, January 17, 2017 (Newswire.com) - Turning the page to a new year on the calendar can also be the time to make a decision for a new life. This is not just a typical New Year's resolution, but a change that can affect the future forever.
With the means to retreat to a luxury, executive drug and alcohol rehab program, Seaside Palm Beach is the facility to provide the new beginning, while offering the amenities to which you've become accustomed.
Because the holiday season offers extreme indulgence, the difference between a "normal" life and an out-of-control addiction is more starkly apparent during holiday parties and gatherings. Crashing down with the reality that behaviors are addictions, not just indulgences, executives who need a place to heal and change their habits can find it at Seaside Palm Beach.
Due to misconceptions about rehab programs, only about 4 out of 5 of the 22.5 million people aged 12 or older abusing substances received treatment for alcohol or illicit drug use in a previous year.
Seaside Palm Beach is happy to help executives and people with means to commit to the care and program that will effect long-term change. Seaside Palm Beach offers a luxury setting that offers amenities like daily laundry and maid service, Wi-Fi, concierge service, flat screen TVs, and a large luxury pool with views of the beach. Rooms are comfortable with clean lines and either single or double rooms.
Gourmet dining provides the first sense of luxury, as meals rival those of country clubs and fine dining establishments. Classically trained, executive chefs arrange individualized menus that meet the culinary and dietary requirements for a healthful recovery. Delectable meals, with fresh ingredients including seafood and farm-fresh produce, bring comfort food to a high-end level.
The medical care staff is highly qualified to oversee the detox and rehab of the patients who look for answers and results in their time at Seaside Palm Beach. Treating patients with respect and understanding, Seaside Palm Beach provides for contact with loved ones and the outside world.
Counseling and treatment approaches include medical detox programs, but also integrates successful programs with yoga, meditation, EMDRE (eye movement desensitization and reprocessing), and spiritual needs to enhance the healing.
High-stress professions, such as lawyers, athletes, and doctors, are particularly welcome, as Seaside Palm Beach has had great success with healing those with their own version of PTSD from the life encounters that enable their addictions.
The results of these intensive programs allow highly stressed professionals to learn the skills to return to their lives and business environments with the tools to resist the addictions that have plagued them.
Seaside Palm Beach. A luxury refuge for healing.
Contact them at: https://www.luxuryalcoholdrugrehab.com/ or by calling 888-997-3274 — 24 hours a day, 7 days a week.
About Seaside Palm Beach and Behavioral Health of the Palm Beaches
Seaside Palm Beach is a facility of Behavioral Health of the Palm Beaches, located in South Florida, and offers expert treatment, support, advocacy, and assistance to patients suffering from drug and alcohol addiction and mental illness. The facility offers all of the amenities that a luxury retreat provides with the medical oversight and trained staff to assist people in an environment with healing programs.
They specialize in the treatment of co-occurring disorders, and develop cutting-edge treatment programs using evidence-based best practices.
Using a holistic approach to treatment, BHOPB works to identify and address the underlying disorders that have contributed to patients' substance abuse, and treat each condition simultaneously. BHOPB firmly believes that this is the best way for patients to heal on all levels. The diverse and specialized treatment offerings ensure quality care for each individual patient. Learn more about how we can help you or a loved one with an addiction by calling 888-432-2467 or visiting us online.
Press Contact
Bill Cassidy, MSM
Director of Marketing
Behavioral Health of the Palm Beaches
Office: 561-465-1407 | Cell: 610-256-0517
Source: Seaside Palm Beach
Share:
---
Categories: Hospitals and Clinics, Alcoholism, Addiction
Tags: addiction recovery, addiction therapy, addiction treatment, alchohol addiction, drug addiction
---