Behavioral Health of Palm Beaches Receives Netsmart's Dimension Achievement Award for Information Technology
Netsmart Chooses Behavioral Health of Palm Beaches as 1 of Only 14 from 20,000-Plus for IT Award
Press Release
-
updated: Dec 7, 2016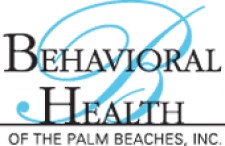 Palm Beach, FL, December 7, 2016 (Newswire.com) - Netsmart, healthcare's largest post-acute Electronic Health Records provider, recognized Behavioral Health of the Palm Beaches (BHOPB) as one of only 14 healthcare organizations out of over 20,000 organizations they serve to receive their Dimension Achievement award.
The award recognizes Behavioral Health of the Palm Beaches' achievements in utilizing information technology to benefit their community and BHOPB's organizational strategy.
"We are proud to be recognized in such a select group by Netsmart. This award is a testament to the hard work of numerous BHOPB employees and our commitment as an organization to consistently exceed industry standards," says Jack Coscia, president of Behavioral Health of the Palm Beaches.
The basis for Netsmart's evaluation is their Healthcare IT Value Model™, a planning and measurement system, that allows health and human services organizations to evaluate where they are on the healthcare IT spectrum. The model measures care for patients based on five parameters: informing care, providing care, accounting for care, engaging in care, and integrating care.
Based on decisions the organization makes in each of the five sectors, those choices will affect their viability as an organization, their sustainability, their performance, and the improvement of client care. Comparing performance with peer organizations is the final part of the evaluation.
Behavioral Health of the Palm Beaches has a long history of working with patients with success. A recent survey of past patients showed that 69 percent of those who successfully completed their treatment programs go through their first six months of recovery without a single incident of relapse. Licensed social workers, certified addiction professionals, licensed mental health counselors or master's degree recipients make up 85 percent of the care staff.
Programming for patients begins with customized treatment programs that recognize that no two people are alike. Using a wide array or evidence-based and holistic-based therapies, care staff members employ a range of approaches meant to work most successfully for that patient. Interventions, detox, drug-free pain management, depression recovery, individualized rehab, fitness training, and many other approaches are available.
Once the patient has completed the program, they are provided with ongoing support in transitional, aftercare, and referral to local support groups and therapists in their area. Regular communication with the patient's primary therapist is also established.
Because family members are such an integral part of an individual's recovery, education and programming for the family is also provided.
Behavioral Health of the Palm Beaches can point to nearly 20 years of success in assisting those with addiction and mental health-related issues recover and regain a productive life.
"Behavioral Health of the Palm Beaches exists to help our patients and their families become whole again," adds Coscia.
About Behavioral Health of the Palm Beaches
Behavioral Health of the Palm Beaches is located in South Florida, and offers expert treatment, support, advocacy, and assistance to patients suffering from drug and alcohol addiction and mental health-related issues. They specialize in the treatment of co-occurring disorders, and develop cutting-edge treatment programs using evidence-based best practices.
Using a holistic approach to treatment, BHOPB works to identify and address the underlying disorders that have contributed to patients' substance abuse, and treat each condition simultaneously. BHOPB firmly believes that this is the best way for patients to heal on all levels. The diverse and specialized treatment offerings ensure quality care for each individual patient. Learn more about how we can help you or a loved one with an addiction by calling 1-888-432-2467 or visiting us online.
Press Contact
Bill Cassidy, MSM
Director of Marketing
Behavioral Health of the Palm Beaches
Office: 561-465-1407 | Cell: 610-256-0517
Source: Behavioral Health of the Palm Beaches
Share:
---
Categories: Healthcare Technology, Hospitals and Clinics, Addiction
Tags: addiction recovery, addiction therapy, addiction treatment, alchohol addiction, drug addiction, health care technology
---