Major Changes Coming to Lake Square Mall
Press Release
-
updated: Mar 27, 2018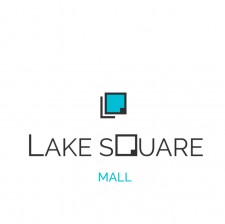 LEESBURG, Fla., March 27, 2018 (Newswire.com) - The recent acquisition of Lake Square Mall by a new entity affiliated to the accomplished real estate firm Exclusive Management and Properties, Inc. (EMPI), means big things are happening at the Leesburg shopping center.
Meir Benzaken, the principal owner of EMPI, is bringing new life into Lake Square Mall, which first opened in 1980 and has seen multiple store closings, due to the region's economic and financial struggles in recent years. Among the improvements, EMPI intends to make are an immediate $3 to $5 million in infrastructure enhancements, including a new covered walkway and new entryway façades. Since the purchase of the property, Lake Square Mall has also signed on five new retail tenants, and the new owner is considering many new prospects with the goal to achieve the perfect tenant mix, Benzaken recently told the Daily Commercial. Work on the mall is expected to begin sometime within the next 90 days.
Leesburg City Commissioners are in full support of the mall's improvements, and recently approved a new grant program that gives additional financial support to the project. Under the grant program, Lake Square Mall may receive up to $500,000 from the city to use the property's infrastructure, landscaping, and signs. The mall is just one part of the city's larger plans for increased development, an initiative that also includes The Villages of West Lake, a construction project of 8,000 new homes on the south end of Leesburg which are expected to bring 16,000 more residents to the area.
Brick and mortar stores are still king. More than 90 percent of purchases come from physical establishments.
EMPI's goal with the Lake Square Mall project is to transform the property from a boring shopping center into a hub of shopping, dining, and entertainment for the community. One big change took place early on after the acquisition when the decision was made to bring back the original property's name, "Lake Square" after previous owners changed the name to Via Port Florida in 2014.
The mall's revival takes place at a time of growing concern over retail's shift from physical stores to the online marketplace, but "brick and mortar stores are still king," Benzaken said, adding that "more than 90 percent of purchases come from physical establishments." The new stores coming to Lake Square Mall include George Marciano Ranch, Pajar, Lucky Seven, and Yvonne Marie.
About the developer. Mr. Benzaken entered the real estate market in the mid-1980s and has since been involved in the acquisition, construction, and rehab of residential and commercial properties within Canada and the South Florida area. The company recently transitioned to a greater focus on commercial properties, land baking, and large-scale multi-family properties, with projects ranging from a 300,000 square foot shopping center in Lauderdale Lakes to 136 units and a 96-unit apartment complex in Broward County. Benzaken and EMPI maintain a strong commitment to community goodwill and improvements, with projects intended to revive economically challenged areas and bring new housing and commercial opportunities to under-served neighborhoods.
Contact. For more information on Meir Benzaken and his related entities, please call (352) 787.1200.
Source: Lake Square Mall
---
Categories: Real Estate Investments
Tags: dining, entertainment, florida, food, investment, mall, real estate, retail, shopping
---