Luminos Labs Brings Customer Reviews & Ratings as Application in Episerver Marketplace
Press Release
•
updated: Jun 26, 2019
With Luminos Reviews for Episerver CMS & Commerce, Customers Maximize Business Investment, Extend Platform Functionality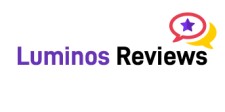 LOS ANGELES, June 26, 2019 (Newswire.com) - ​​Eighty-five percent of online shoppers start their online purchase journeys at a marketplace whether they have a product in mind for purchase or not. Business buyers want the same level of ease and comparison and Luminos Labs, a digital commerce solutions provider, and Episerver, the company transforming digital experiences, have made it possible through the Luminos Reviews App via the beta program on the new Episerver Marketplace where business users choose an app to fit their needs.
"Users of Luminos Reviews will be able to leverage their customers' reviews, comments and feedback directly on product pages," said Daniel Suciu, head of development at Luminos Labs. "Ninety-one percent of 18-34 year-olds read and trust online reviews as much as personal recommendations. Luminos Reviews gives our clients the opportunity to own and be a part of that conversation."
Luminos Reviews will empower editors, admins and customer service teams to manage customer reviews and ratings and respond to comments directly on their product page from the Episerver UI. One of the greatest benefits is that it allows businesses the chance to engage with the customers. Eighty-nine percent of consumers read a business' responses to customer comments. Luminos Reviews allows our clients to tap into building credibility for new customers, bridge trust among current customers and own the conversation. The app can also be extended to meet custom business requirements for customer reviews and is fully compatible with Episerver CMS & Commerce versions 9.X and up. To be able to participate in the beta program for the Episerver Marketplace, Luminos Reviews had to pass strict design, quality, verification, compliance and support standards to ensure impeccable integrations for purchasers seeking quick extensibility in the form of B2C-like shopping.
"Episerver Marketplace is mission critical for companies looking to customize their technology stack without the hassle or headaches associated with customization," said Fredrik Tjärnberg, SVP of technology at Episerver. "While Episerver is an end-to-end digital experience platform, our goal is to offer unparalleled accessibility to the best-of-breed software our customers want to use. To do this, Episerver Marketplace offers a select-and-succeed model so back-end logic and integration help engineer show-stopping front-end experiences."
As an app for CMS & Commerce, Luminos Reviews meets business demand for having product reviews directly on product pages and natively managed from the Episerver UI, while also enabling the ability to have a direct line of feedback and commenting between customers and businesses alike.
"Adding Luminos Labs as one of the first apps within Episerver Marketplace speaks to the need for business users to have complete autonomy over what their software platforms do for them as an organization with hyper-specific needs another company, even in their own industry, may not have," said Karen Chastain, senior director of global alliances at Episerver. "Luminos Reviews is a tremendous value add to the Episerver ecosystem and a powerful way to plug in customer reviews directly onto your product pages and use it to go grow your business."
Episerver tests each new application or add-on for functionality, security and user-interface; ongoing support is held with Luminos Labs. For more information about the app, visit https://marketplace.episerver.com/apps/luminos-labs/luminos-reviews/.
About Luminos Labs
Luminos Labs is a digital commerce solution provider helping manufacturers, retailers and distributors drive results. Focusing on KPIs and metrics like conversion rate, average order value and digital revenue recognition, Luminos Labs is a trusted partner for their clients. From strategy & planning, design & UX, development & QA and beyond, Luminos Labs draws on 10 years of experience implementing Episerver, inRiver & OrderDynamics solutions. Visit www.luminoslabs.com to learn more.
About Episerver
Celebrating its 25th year, Episerver empowers digital leaders to easily create standout experiences for customers – everywhere they engage, and always with measurable business results. The Episerver Digital Experience Cloud™ unifies digital content, commerce and marketing in one platform, including omnichannel solutions for smart personalization and intelligent campaigns. Episerver has offices in the U.S., U.K., Sweden, Australia, Germany, Denmark, Finland, Norway, the Netherlands, Spain, South Africa, Singapore, Vietnam and the UAE.
Contacts:
Mike Zaruba
Director, Business Development
+1 312-613-0160
mike.zaruba@luminoslabs.com
Rachel Teitt Gill
Director, Brand Communications
+1 740-815-1588
rachel.teitt@episerver.com
Amberly Dressler
Manager, Brand Communications
+1 714 851 5794
amberly.dressler@episerver.com
Source: Luminos Labs