Cleaner's Supply Launches New Website With New Ecommerce Platform
Press Release
•
updated: Apr 10, 2019
By launching their new website, the New York-based supplier is able to better serve their customer base with enhanced commerce functionality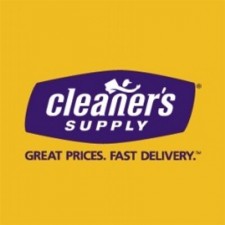 NEW YORK, April 10, 2019 (Newswire.com) - ​​Cleaner's Supply, a one-stop shop for all things dry cleaning, partnered with Luminos Labs to launch a new digital commerce experience on Episerver, to go along with an updated, modern look and feel for their B2B and B2C sites. Their new digital commerce solution allows Cleaner's to deliver an enhanced digital experience to its shoppers while improving internal marketing and product recommendation functionality to increase KPIs.
Headquartered in upstate New York, Cleaner's Supply sells direct to dry cleaners for all their dry cleaning supplies. From pins and buttons, irons and steamers, counter items or garment construction materials, Cleaner's offers everything a dry cleaning business might need from their 20,000-plus product catalog. Now, with their new web experience, Cleaner's provides customers the same service and inventory they're used to, in a more relevant, easier-to-use site.
As part of this initiative, Cleaner's Supply also launched an updated B2B and B2C experience for WAWAK Sewing, the oldest existing sewing company in the United States. With over 100 years of experience in the industry, WAWAK provides over 20,000 products for home sewing and professional tailors across North America and worldwide.
"I grew up with dry cleaning being a family business and when I began to run and manage my own dry cleaners, I found that ordering supplies was unreliable and expensive. Of course, other dry cleaner owners were experiencing the same thing, so I started selling supplies direct," said Jeff Schapiro, president and CEO, Cleaner's Supply. "Launching the new CleanerSupply.com and Wawak.com allowed us to continue providing customers with the same reliable, affordable delivery and inventory while serving up relevant, contextual content and products to more efficiently serve our customers."
The new Episerver platform that was implemented for Cleaner's Supply allows the Cleaner's team to serve up relevant, contextual content and product recommendations affording their customers the ability to fulfill their dry cleaning needs while bringing the same level of reliability and inventory Cleaner's Supply is known for.
"Dry cleaners rely on having supplies on hand – they need these products to run their businesses effectively," said Jeff. "Being able to offer up additional products, increased search capabilities and re-order/quick order functionality cuts down on the time our customers are on our site but also increases cross- and up-sell opportunities for Cleaner's. With Episerver, we're enabling our customers to own their business needs quickly and reliably."
"Cleaner's Supply is expanding features and functionality to better serve their customers and increase metrics like conversion rate, average order value and customer base," said Radu Munteanu, founder and CEO, Luminos Labs. "We are excited to see future results from their new marketing, recommendation and experiential capabilities."
About Cleaner's Supply
Cleaner's Supply is the largest supplier of dry cleaning and tailoring products devoted to servicing their customers with fast, reliable delivery and fanatical customer service on over 20,000 products across North America and worldwide. Visit them at www.cleanersupply.com and www.wawak.com.
About Luminos Labs
Luminos Labs is a digital commerce solution partner offering strategy, design, development and managed services. They specialize in planning, designing and building highly complex B2C, B2B and B2B2C digital commerce solutions across retail, manufacturing and distribution industries. Focused on client success, we help our clients increase capacity, conversion rate and average order value by replacing old technology, empowering customers and improving the organizational adoption of new digital commerce capabilities. Luminos Labs partners with leading digital commerce and omni-channel management solutions like Episerver, OrderDynamics and InRiver. For more information, please visit them online.
About Episerver
Episerver connects digital commerce and digital marketing to help organizations create unique digital experiences for their customers, with measurable business results. The Episerver Digital Experience Cloud™ combines content, commerce, multi-channel marketing and predictive analytics in a single platform to work full-circle for businesses online – from intelligent real-time personalization and lead-generation through to conversion and repeat business – with unprecedented ease of use. Sitting at the center of the digital experience ecosystem, Episerver empowers digital leaders to embrace disruptive, transformational strategies to deliver standout experiences for their customers – everywhere they engage. Founded in 1994, Episerver has offices in Australia, Denmark, Finland, The Netherlands, Norway, Singapore, South Africa, Spain, Sweden, UAE, U.K. and the USA. For more information, visit www.episerver.com.
Media Contact
Mike Zaruba
Director Business Development, Luminos Labs
mike.zaruba@luminoslabs.com
312.613.0160
Source: Luminos Labs