Low Cost Law Firm Consumer Financing Service
BusinessCreator, Inc., an established leader in local search marketing, lead generation, mobile marketing, social marketing and video marketing, today announced the launch of Law Firm Consumer Financing, a service created to help consumers afford legal representation.
Press Release
-
Jun 24, 2016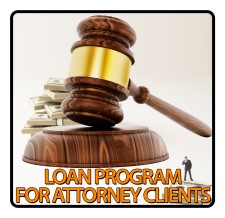 Allentown, PA, June 24, 2016 (Newswire.com) - According to BusinessCreator, Inc. President Edward Kundahl, the Law Firm Consumer Financing service will be available by calling 855-943-8736.
"What does a consumer do when they need a lawyer? ," said Kundahl. "What do they do when they cannot afford one?"
"We have a solution that attorneys can offer their clients that will help them grow their law firm.  Law firms signing up are excited about the new program.  Why?  Because it saves them money and grows their law firm with clients that could otherwise not afford their services."
"We have the compliant solution for law firms and we have a particular specialty in law firm client financing the "intangible" product and services.  We will go deep into a client's credit profile and approve clients with very poor credit scores (low 500's) as well as those clients with prime credit.  We charge one low marketing fee for each approved loan, often times less than what an attorney would pay to take a credit card.  This is the affordable no risk option for law firm clients," stated Kundahl.
"A client is funded within 24 hours, then they pay the attorney – full retainer fee up front.  This is a cash flow dream for law firms.  There are no upfront fees to get started and no monthly fees to pay – just one low marketing fee per funded loan."
"We are able to fund loans from $1,000 to $35,000 with terms from 12 to 36 months.  The interest the client pays is dependent on their credit scores. "
For more information please call 855-943-8736 or email marketing@forlawfirmsonly.com with your name, phone number and best time to call.
More About BusinessCreator, Inc.
Founded in 1994, BusinessCreator, Inc. has helped many businesses with local search marketing, mobile marketing, social marketing and video marketing. The company's mission statement is "We make local businesses grow. Ask us how."
To learn more about BusinessCreator, Inc., you should call 610-437-8822 or visit them online at https://www.businesscreatorplus.com or https://www.forlawfirmsonly.com.
CONTACT INFORMATION
BusinessCreator, Inc.
Attention: Edward Kundahl
47 North Jefferson Street
Allentown, PA 18102
Phone: 610-437-8822
Fax: 484-709-1851
Website: https://www.businesscreatorplus.com and https://www.forlawfirmsonly.com
Email: ed@businesscreatorplus.com
Source: BusinessCreator, Inc.
Share:
---
Categories: Law Firms, Lawyers, Lending and Borrowing
Tags: attorney financing, financing for legal clients, law firm financing
---