Lottopia App Predicts Multimillion Jackpot Combo
Press Release
-
updated: Sep 7, 2018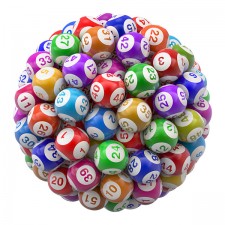 SAN FRANCISCO, September 7, 2018 (Newswire.com) - Lottery players eagerly anticipated the Powerball drawing on September 5, 2018. By then, the jackpot value had already climbed to a whopping $100 million prize. Despite the astronomical odds of winning, which according to Powerball, currently sit at 1 in 292,201,338, gamers are still trying to land this major windfall. They may get their chance with the help of a new lottery app called Lottopia.
Lottopia streamlines the player experience of engaging with their favorite national games. Brain Contents Inc., the company that developed it, claims that their "smart combos" significantly increase the players' odds of winning by generating playable numbers based on historical draw data. Since the app caters to both Powerball and Mega Millions, their claims were put to the test, and the company excitedly announced that their pool of lottery numbers has, for the 7th time, predicted the Powerball jackpot combination.
Lottopia generates an average of 7,929,084 combinations per draw. This amounts to around a 2.71% probability of actually landing the Powerball combination. However, the company's smart combos have been shown to consistently outperform control pools of random numbers, which have yet to predict a single jackpot. To date, the accumulated value of Lottopia predictive combinations would amount to almost $658,000,000 in cash prizes.
The company is able to produce these combinations due to the power of their proprietary algorithm, dubbed LASS or the Lottery Analytics System. This "better-than-random" system notes historical trends, then creates numbers based on these observations. Many players are still in the habit of using anniversary dates or birthdays for their lottery combinations. The company has stated they aim to knock out trends like this because it substantially lowers the players' chances of winning. "These dates forego combinations that include numbers above 31. So, by sticking to these dates, players are actually lowering their odds," stated one company representative.
To date, LASS has produced seven jackpots, 113 2nd place prizes, and 1,404 3rd place prizes for Powerball. In addition to these predictive combos, the app also provides utilitarian functions to ease ticket management and help players check results. When asked about the app's performance, one company spokesperson quipped, "Isn't it better to rely on statistical history than Lady Luck?"
The app can be downloaded now for iOS and Android on their respective app stores.
Brain Contents Inc. 
Email: tristan@braincontents.io
Source: Brain Contents Inc.
---
Categories: Gambling, Entertainment
Tags: App, Combinations, Jackpot, LASS, Lottery, Lotto, Lottopia, Mega Millions, Powerball, prediction, Tickets, Winning
---